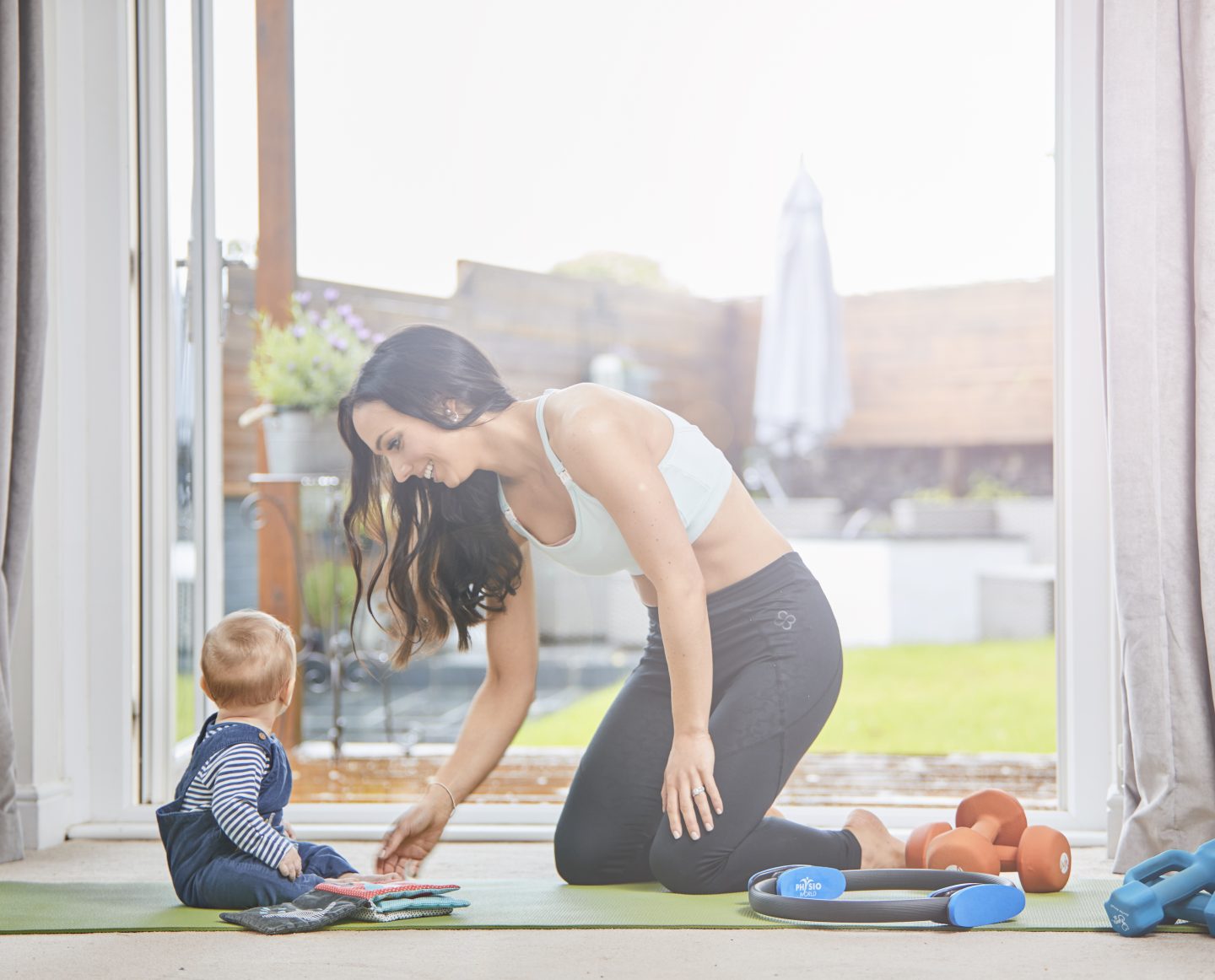 Mums often put their own health at the bottom of the priority list, but staying fit and healthy is essential if we are looking after others; especially when it comes to taking care of little humans who rely on us for food, love and of course, fun! So if you're after information and tips on how to stay fit and healthy as a new parent then carry on reading.
PS If you're pregnant then check out [this blog post]!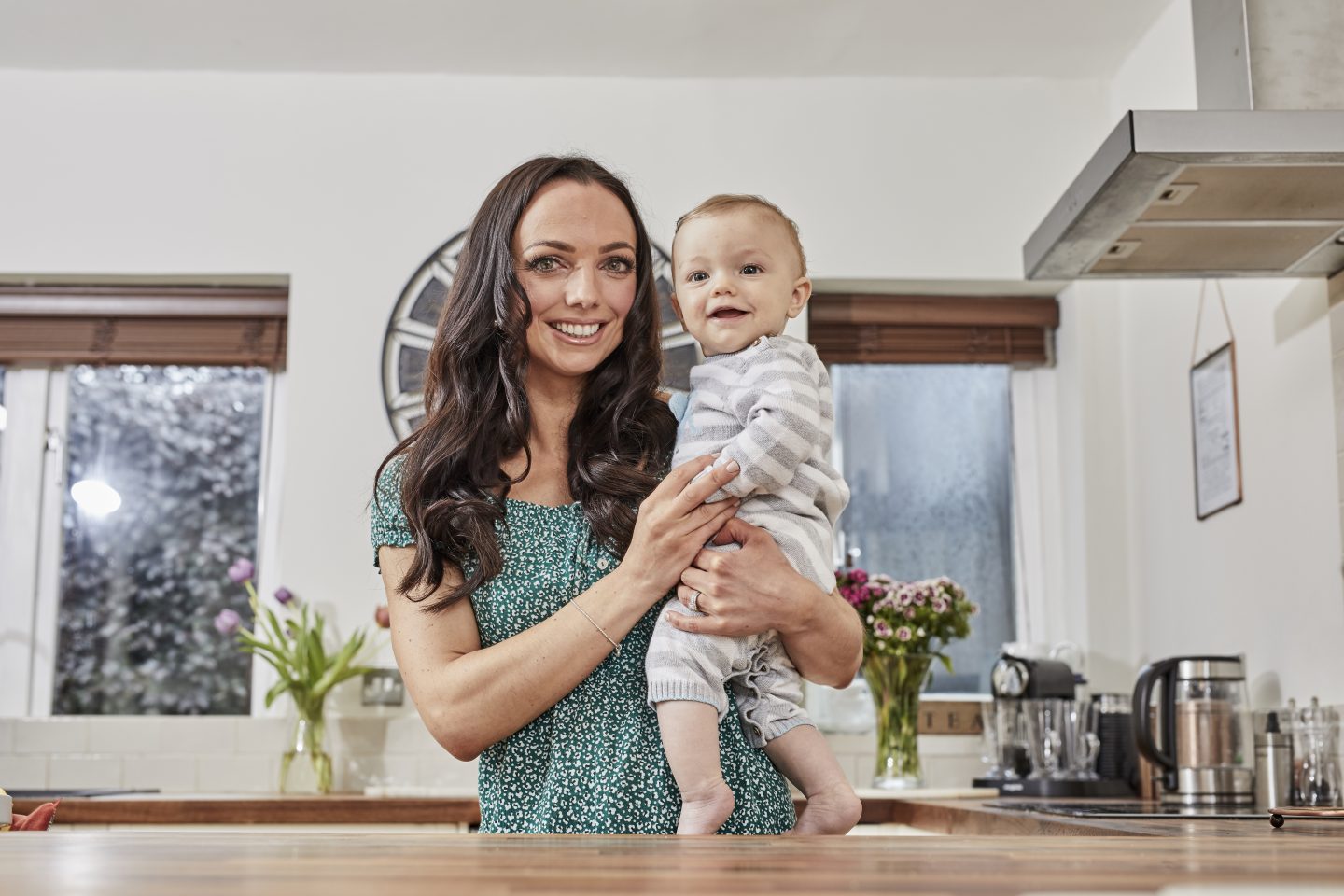 Key Nutrients For Energy & The Immune System
What we eat plays a huge part in our energy levels and immune system, both of which are crucial if we have little ones running round. In addition to sleep (which can often be lacking in new parents particularly) and exercise, food has the ability to either hinder or help our efforts in making the most out of our day; if we don't eat enough or eat poorly then we may not have the energy or ability to concentrate on the task in hand. Eat well though and we will thrive, even if we've only had 4 hours worth of broken sleep!
The following nutrients are essential in helping you to feel at your best every day:
• Vitamin A – Vitamin A, which is found in foods such as sweet potato, spinach and carrots helps to keep the membranes in our nose and throat healthy; these are our front-line defences against bacteria getting in.
• Vitamin B6 – Vitamin B6 helps to make antibodies that fight off diseases. Fish, lean meats, whole grain cereals and bread are all good sources of Vitamin B6 but one of the foods richest in B6, which vegetarians will be pleased to discover, is chickpeas.
• Vitamin C – Vitamin C is an important antioxidant and it has been shown to reduce the duration and severity of a cold. Good sources include peppers, strawberries, kiwi fruit, broccoli, sprouts and cantaloupe melon.
• Vitamin D – Vitamin D is needed to stimulate the cells that fight infection. We get some Vitamin D from the action of sunlight (in the summer months) on our skin, but it is also found in oily fish such as salmon and mackerel as well as eggs. Adults in the UK are recommended to consider taking a supplement containing 10mcg of vitamin D, particularly in the autumn and winter months; mums who are breastfeeding should take 10mcg of vitamin D every day irrespective of the season.
• Vitamin E – Vitamin E is a fat soluble vitamin and important antioxidant involved in the cells which contribute to our immune function. It is found in eggs, nuts and green vegetables such as broccoli.
• Zinc – Zinc is an essential mineral for wound healing and it has also been shown to reduce the incidence, and shorten the duration of a cold. Good sources of zinc include meat, shellfish, milk, dairy foods and bread.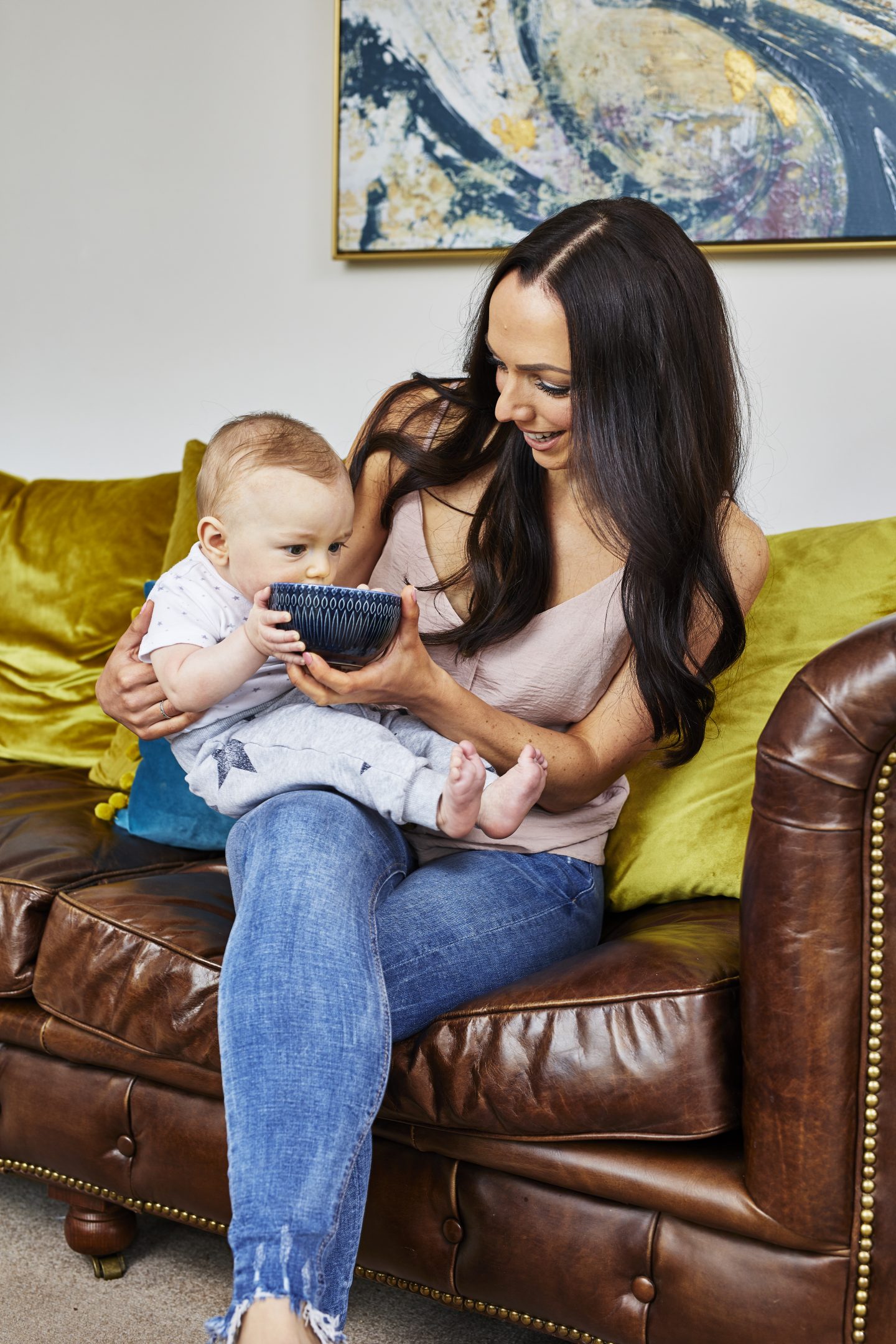 Creating a Balanced Plate
The simplest way to create a balanced plate is to divide it into thirds and fill one third with vegetables or salad, one third with whole-grains or slow release carbohydrates such as sweet potato or basmati rice and one third with lean protein such as chicken, eggs, tuna or a bean burger. To finish, you can add a small amount of healthy fats in the form of olive oil, avocado, seeds or feta cheese for additional nutrients as well as taste.
Regular meals are essential for sustaining energy levels and sitting down to eat as a family will help to everyone to eat mindfully, teach good table manners, as well as encouraging children to try new foods.
Once you've done the weekly food shop (either online or in person with the pram.. scroll down for my top foods to buy!), it's time to get savvy with your time. I suggest, first and foremost, getting into the habit of cooking double the amount of what you need at your evening meal so that it can be packaged up for a speedy lunch or evening meal the next day. You could even freeze meals too but make sure to label it before freezing so you know what it is.
Cooked meals can usually be kept in the fridge for 2-3 days and in the freezer for up to 3 months or longer; just make sure to thoroughly defrost food before cooking (there should be no ice crystals) to prevent a stomach upset.
Breakfasts can also be made in advance to be eaten on the go; you could make overnight oats, breakfast bars or even a smoothie; blend smoothies on the morning you want to drink it.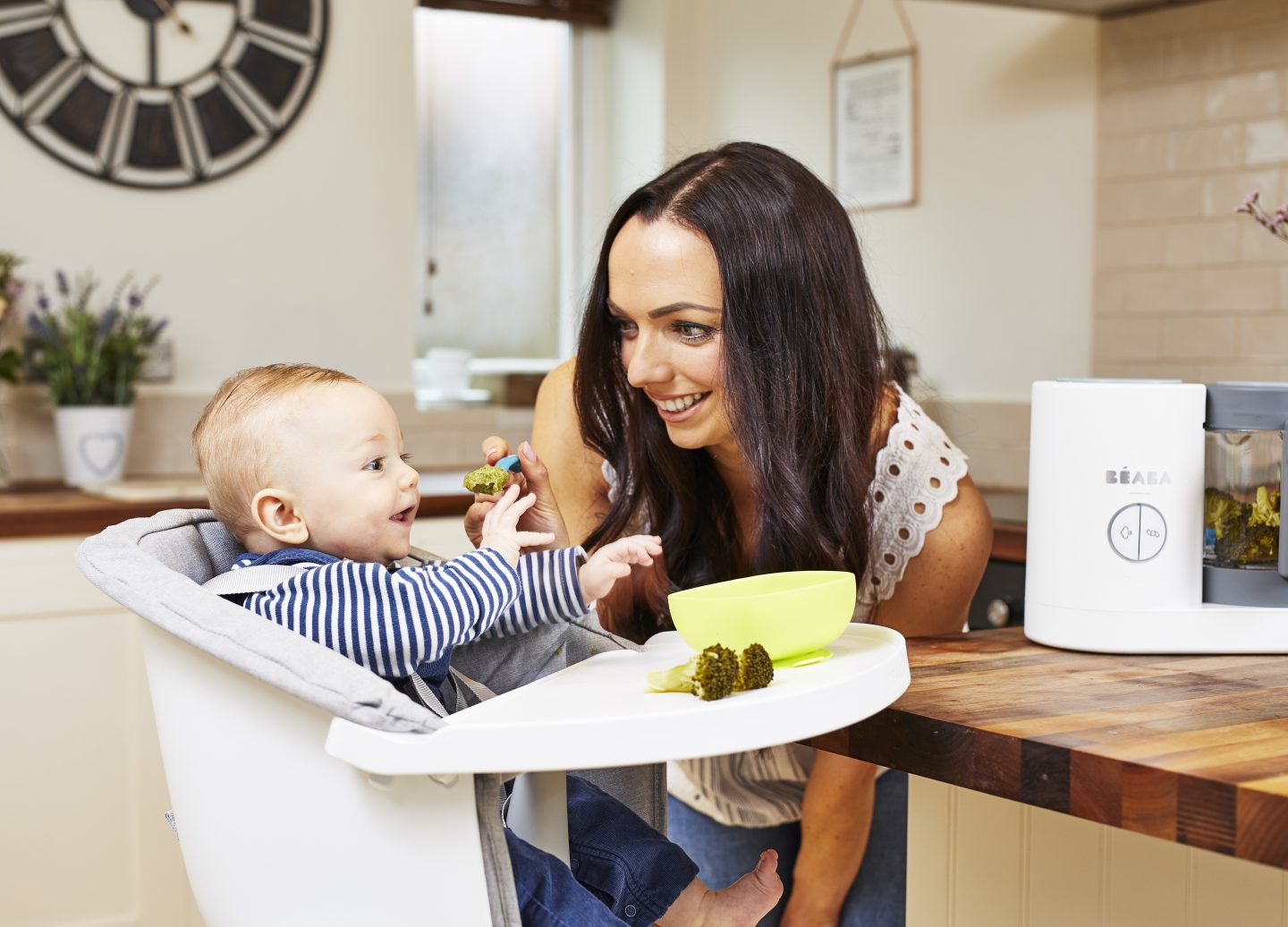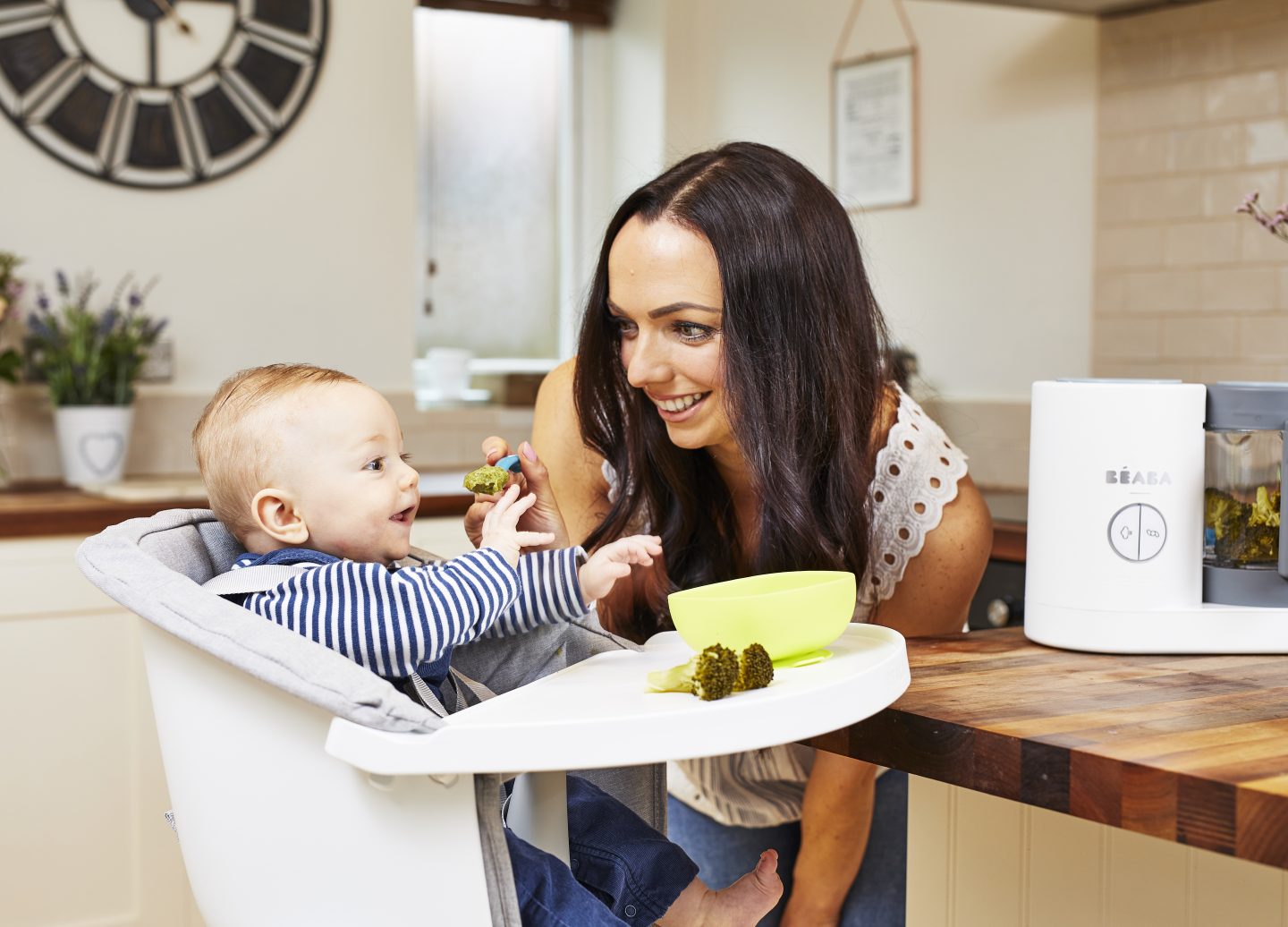 Food Essentials
A healthy diet is a balanced and varied diet that is rich in colour. Here are some of my foods that I suggest mummies keep in the house to make healthy eating easier:
Oats – ideal for making overnight oats or porridge.
Tins of Baked Beans – the perfect high fibre addition to breakfast, brunch or lunch.
Potatoes – sweet or regular potatoes are not only versatile but filling too.
Tinned Tuna – buy tinned in spring water to add to salads or a wrap for a quick lunch.
Nuts – nuts are high in monounsaturated (healthy) fats and make an ideal quick snack (choose unsalted).
Olive Oil (use refined in cooking & extra virgin in salad dressings) – adding olive oil to a salad not only helps to maximise flavour but helps you to absorb the fat soluble nutrients vitamins A, D, E and K too. Rapeseed oil is a cheaper alternative to olive oil.
Wholemeal Wraps – these are great to have on hand for a quick lunch or you could even use them to make a healthy pizza for an evening meal.
Herbs & Spices such as basil, oregano, salt, pepper and cinnamon; flavour is key to enjoying meals.
Chopped Tomatoes – an essential base for so many dishes including chilli, spaghetti bolognese and curry.
Feta Cheese – crumble feta cheese on top of baked eggs or into a salad or wrap for texture, flavour and, of course, calcium.
Milk (Cow's, Soya or Nut) – essential for smoothies as well as teas and coffees (4-5 cups of tea or coffee a day is deemed a moderate intake). If you are lactose intolerant then make sure your milk alternative is unsweetened; you're sweet enough ?
Spinach – you can add spinach to a stir fry, smoothie or wrap for an extra dose of vitamin A.
Eggs – boiled eggs are a great high protein snack to keep you full or you could have them for breakfast.
Hummus – the ideal high fibre accompaniment to crudités such as carrots, cucumber and peppers.
Salmon – packed with essential omega 3 fatty acids salmon is great for our heart heart and brain function.
Chicken – cooked chicken can be added to wraps or noodles and vegetables for a quick stir fry.
Meat-Free Sausages – these are often lower in fat and calories than regular sausages.
Vegetables such as peas, green beans and sweetcorn – frozen vegetables often contain more nutrients than fresh, they don't got off as quickly and they require minimal preparation and cooking time.
Fruit such as bananas, apples and satsumas – an easy high fibre, nutrient rich snack for on the go. Research shows that if you keep fruit on your kitchen counter you are more likely to eat it!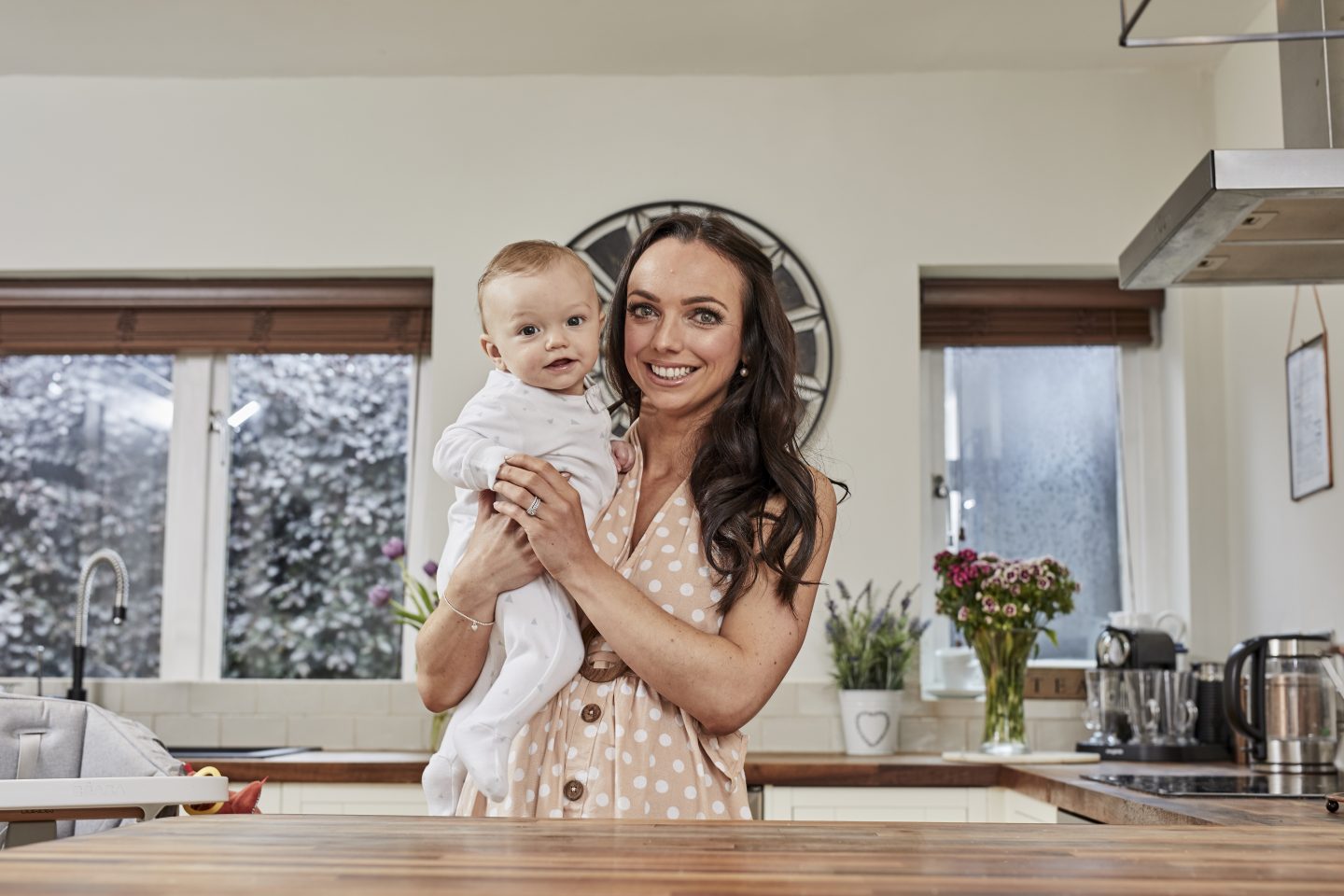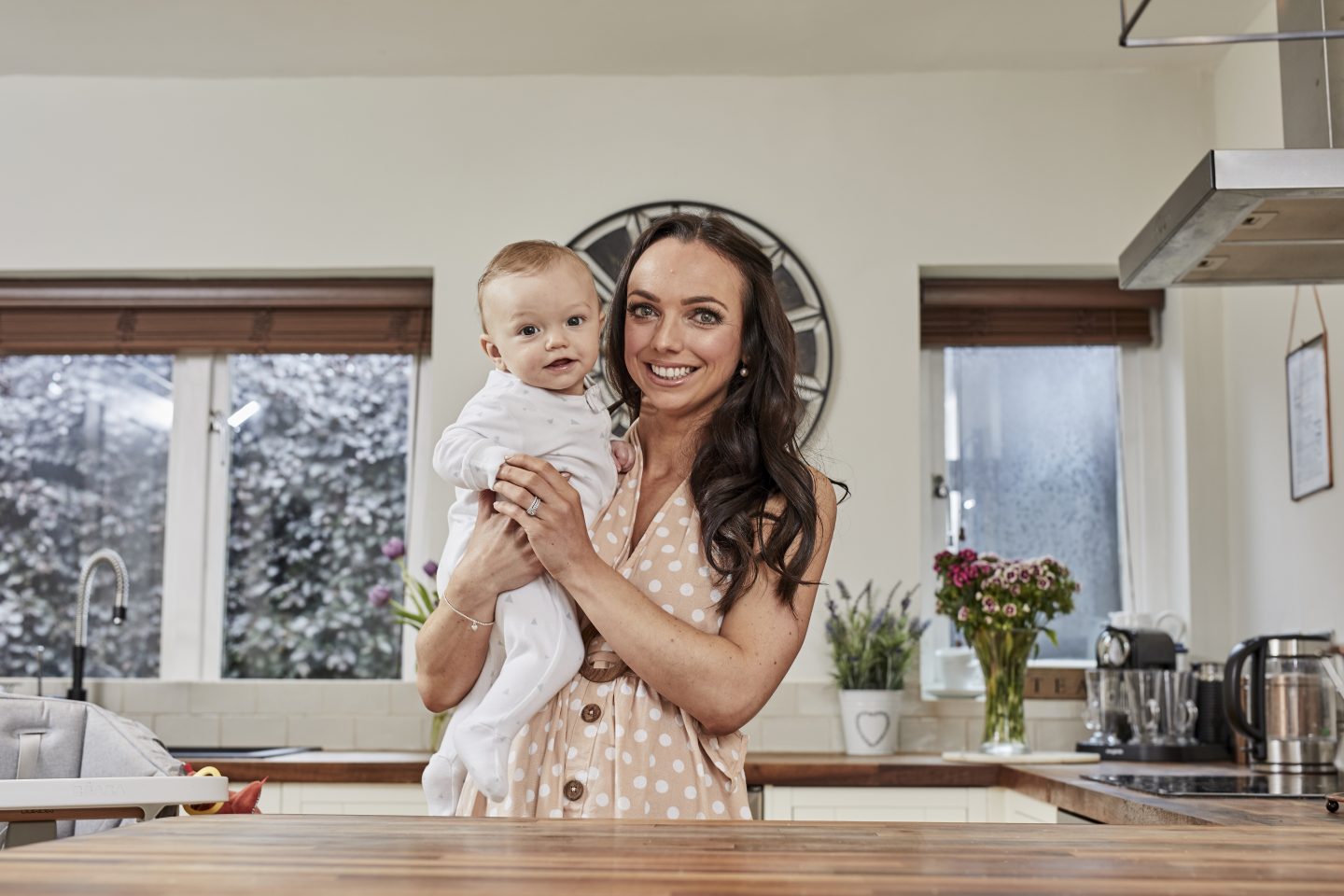 And if you like podcasts then make sure to check out my episode on Madeleine Shaw's Get Your Glow Back on pre & postnatal nutrition (as well as what it's like being a new mum!), during which we talk about the importance of being kind to yourself, accepting help & taking the time to rest.
We also discuss how after giving birth there is NO NEED to spring back to your pre-pregnant self in a matter of weeks. Instead take the time to enjoy being a new-mum and let your body recover naturally. Take weight loss off the agenda as your diet should be about nourishing you & your baby, not getting your body back; the baby weight will drop off naturally over the months to come, especially if you are breastfeeding.??
Babies are unpredictable and no matter what happens there will always be moment where things aren't going to plan. Don't allow your day to become a 'bad day', reclaim it by doing something small that will make you feel good even if that is just making a nice (decaf!) coffee with frothy milk on top!
Do give the podcast a listen for more information and have a go at the following tips!
1. Up your fluid and fibre intake to help keep you pooping; choose wholegrain (brown!) carbs where you can!
2. Include different colours (fruits & veggies) at your meals.
3. Don't deny yourself occasional treats.. have a cake with your one-shot coffee if you fancy it!
4. Accept (and ask for!) help from friends and family; let them bring food over & don't forget about online shopping.
5. Take your supplements daily; folic acid & vitamin D during pregnancy and the latter if you are breastfeeding or during autumn and winter months!
Thank you so much for reading and I really hope you've found this blog post useful!