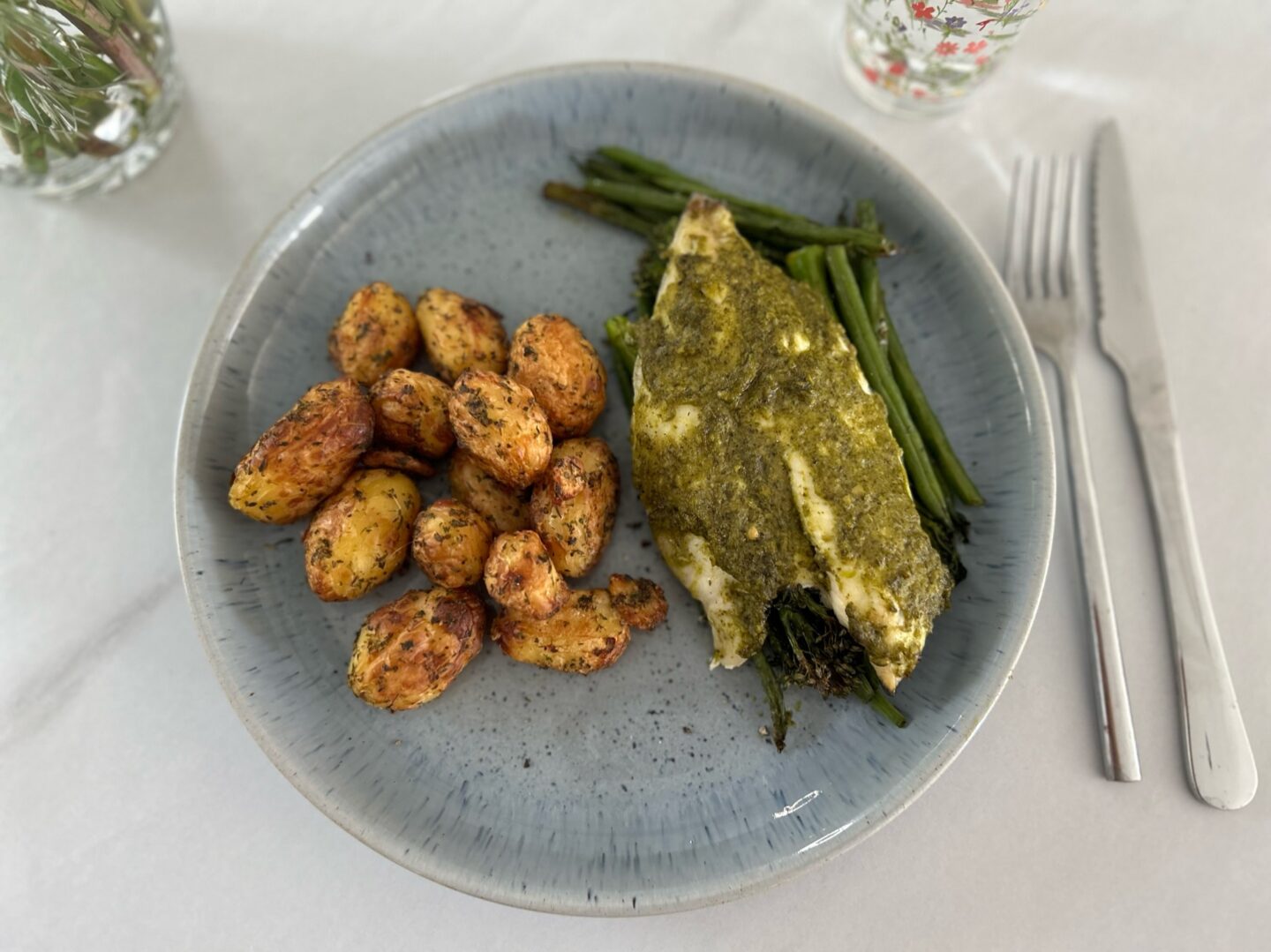 5 Ingredient, 20 minute Fish Supper!
This super simple & healthy meal can be whipped up in under 25 minutes & if you have an air fryer it's even easier (alternate cooking methods included below!).
This recipe is perfect for this time of year when parents are juggling back to school / nursery and time is precious.
So whether bedtime has taken you over an hour 👀 and you need a speedy dish to enjoy alone, or you choose to eat with the kids after day care (and want an easy to prep dish!), give this a go – and don't forget to send me a pic!
I've used sea bream in this recipe, which even though is a white fish, was a source of omega 3 and is high in protein too. Make the responsible choice and look out for @asc_aqua 's ASC label (it's white and turquoise!). ASC sets the standard for responsibly farmed sea bream.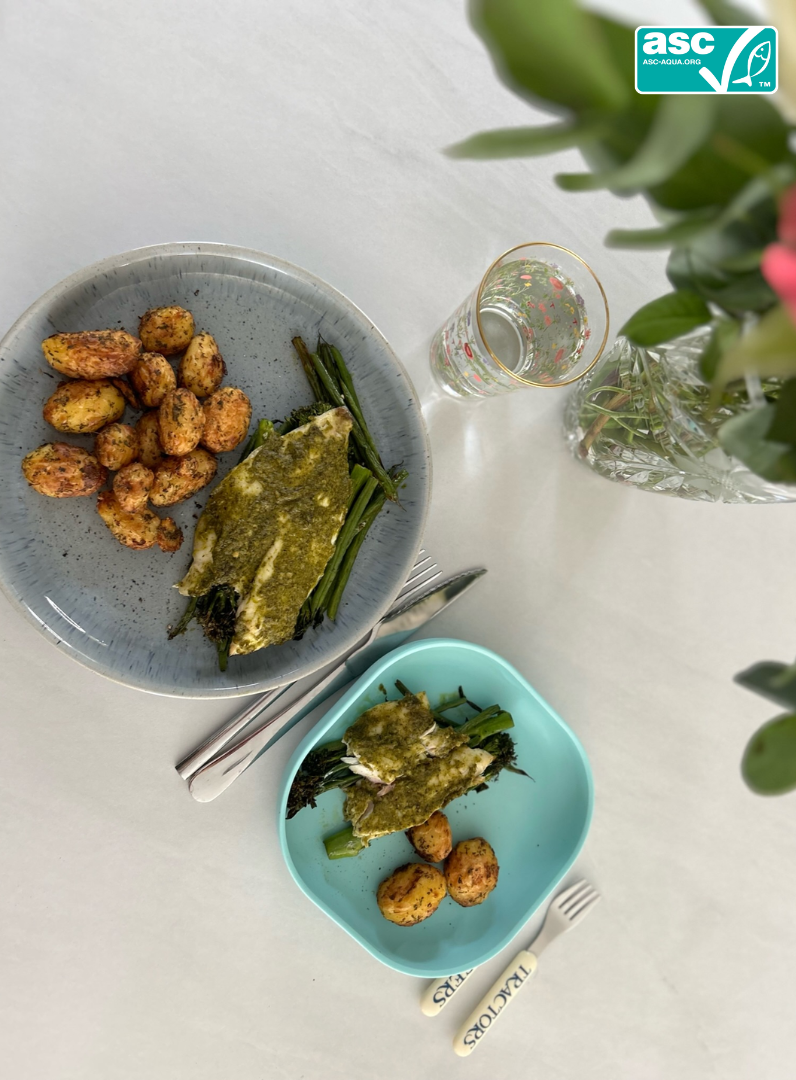 INGREDIENTS 👩🏻‍🍳
Serves 2 adults or 1 adult and 2 children (increase quantities as needed!)
2 fillets of ASC-certified sea bream*
2 tbsp of Green pesto
Green Veg of choice – I use Green beans & Broccoli 🥦
Tinned potatoes in water
For cooking – A drizzle of oil & sprinkle of dried green herbs
*I used ASC certified sea bream from Waitrose. ASC sets the standards for farmed seafood to protect and restore oceans, coasts and wildlife.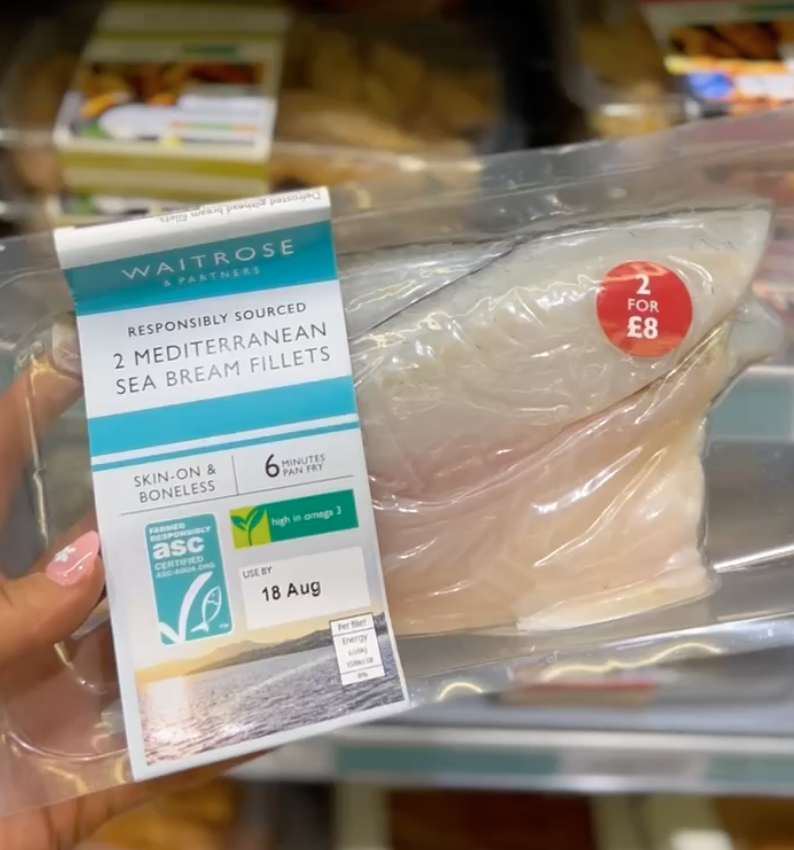 METHOD 🧑🏼‍🍳
PREP – Smooth a tbsp of pesto over each of the sea bream fillets and toss the new potatoes (drained) in a little oil & dried green herbs of choice.
AIR FRYER VERSION
Pop the potatoes into the air-fryer and cook at 190 C for 20 minutes until golden. Pop the green vegetables into your air-fryer with the fish on top and cook at 190C for 7 minutes (or until cooked).
OR
Simple steam your greens until tender (a few minutes), roast the potatoes in the oven (with the oil and herbs) or heat in a pan along with the water in the tin until tender (4-5 minutes) and pan-fry the sea bream until cooked (cook for a few minutes on each side in a little olive oil).
Season with black pepper and serve immediately.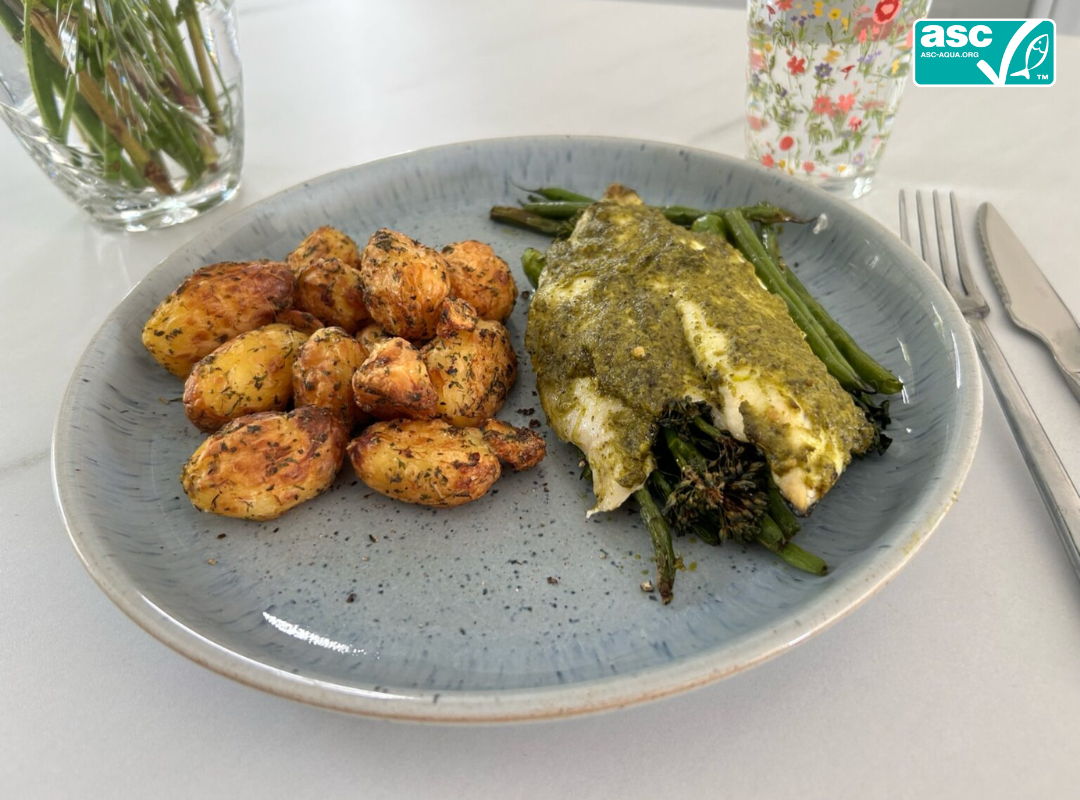 Do you eat Sea Bream?
Check out my reel over on INSTAGRAM if you want to see me make it!