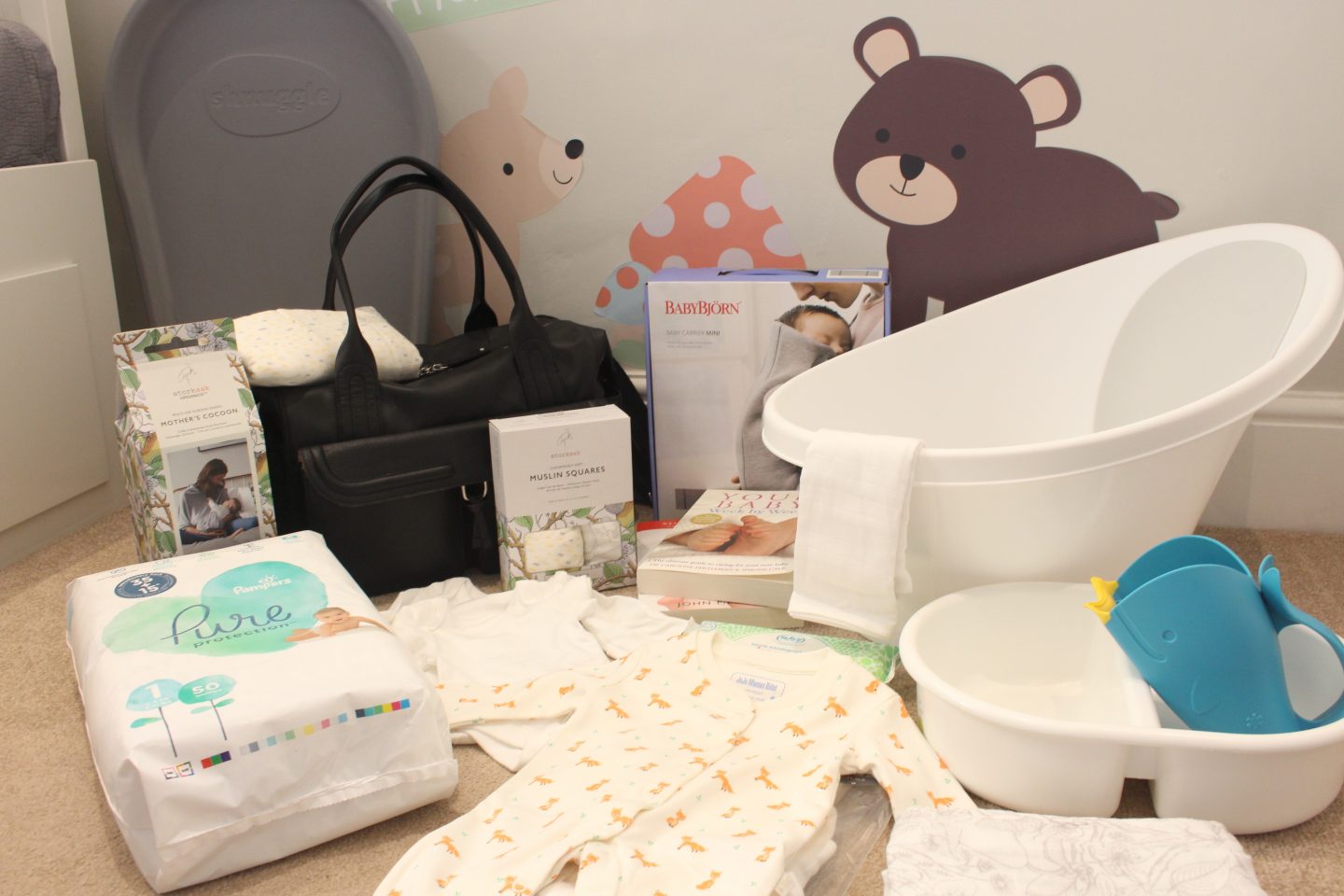 Hello! I want to start by saying a HUGE congratulations if you're reading this whilst expecting a little baby! And if not; I really hope you find this post interesting or useful for the future or for a friend/relative. This blog post (and video) talks you though everything that I've got in preparation of becoming a new mummy (I'm just over 36 weeks pregnant as I type!) and I REALLY hope you find it useful.
Prior to buying items for my newborn I did a LOT of research; I've read books, I've spoken to ALL of my mummy friends and (the most fun for me!) I've watched a tonne of YouTube videos from both UK and US mummies. I remember feeling so overwhelmed at this new baby world but I finally feel like I've got my head around it and I really hope the information below makes things simpler for you.
I started buying items when I was around 20 weeks pregnant (I did buy a few little things before this!!) and I think I've just about finished; but if you can recommend anything else to me please say as I am the queen of online shopping 😉
So let's get into it and see what I've bought for my newborn under the following categories:
Sleeping Arrangements & Clothing
Nappy Changes & Bath Time
Play Time & Going Out
Feeding your Baby
PS You can also download my Newborn Baby Checklist to print and tick off as you buy!
Shop my Essentials!
SLEEPING ESSENTIALS & CLOTHING
*The Lullaby Trust recommend that the moses basket or cot is kept free from soft toys and bumpers etc.
**For more information about sleeping arrangements as well as to see a temperature guide for using sleeping bags (tog guide) visit the Lullaby Trust and the Mothercare Website respectively.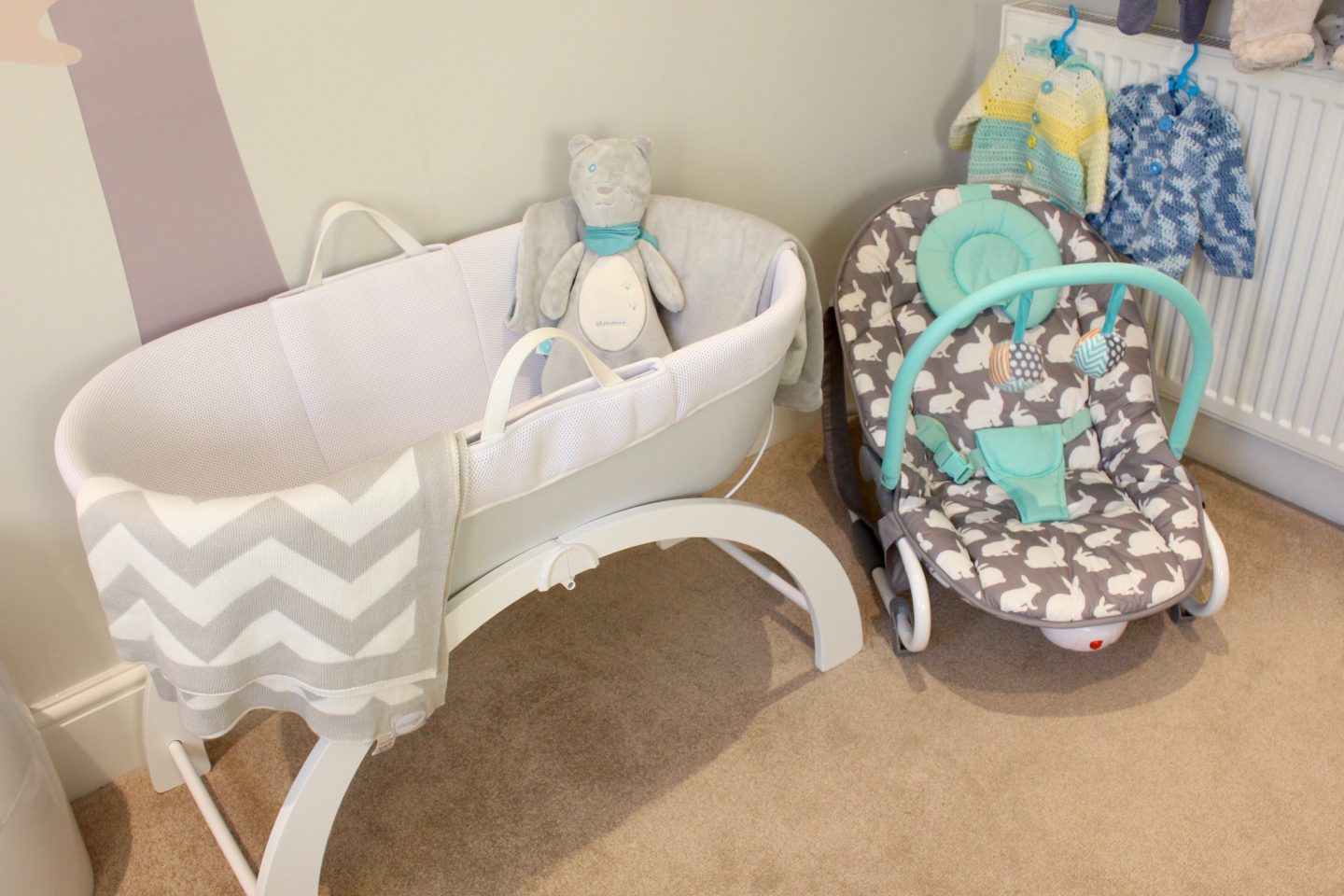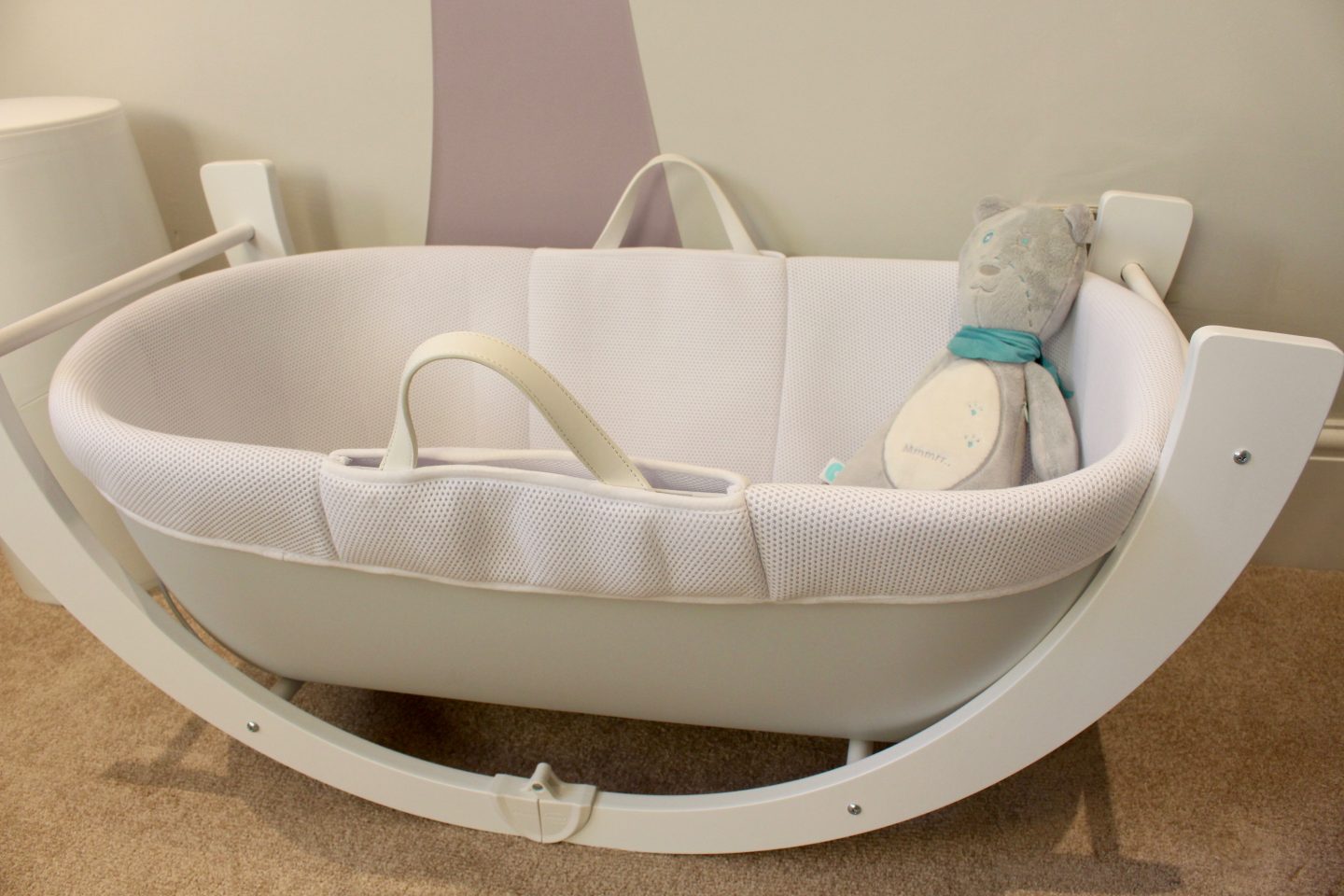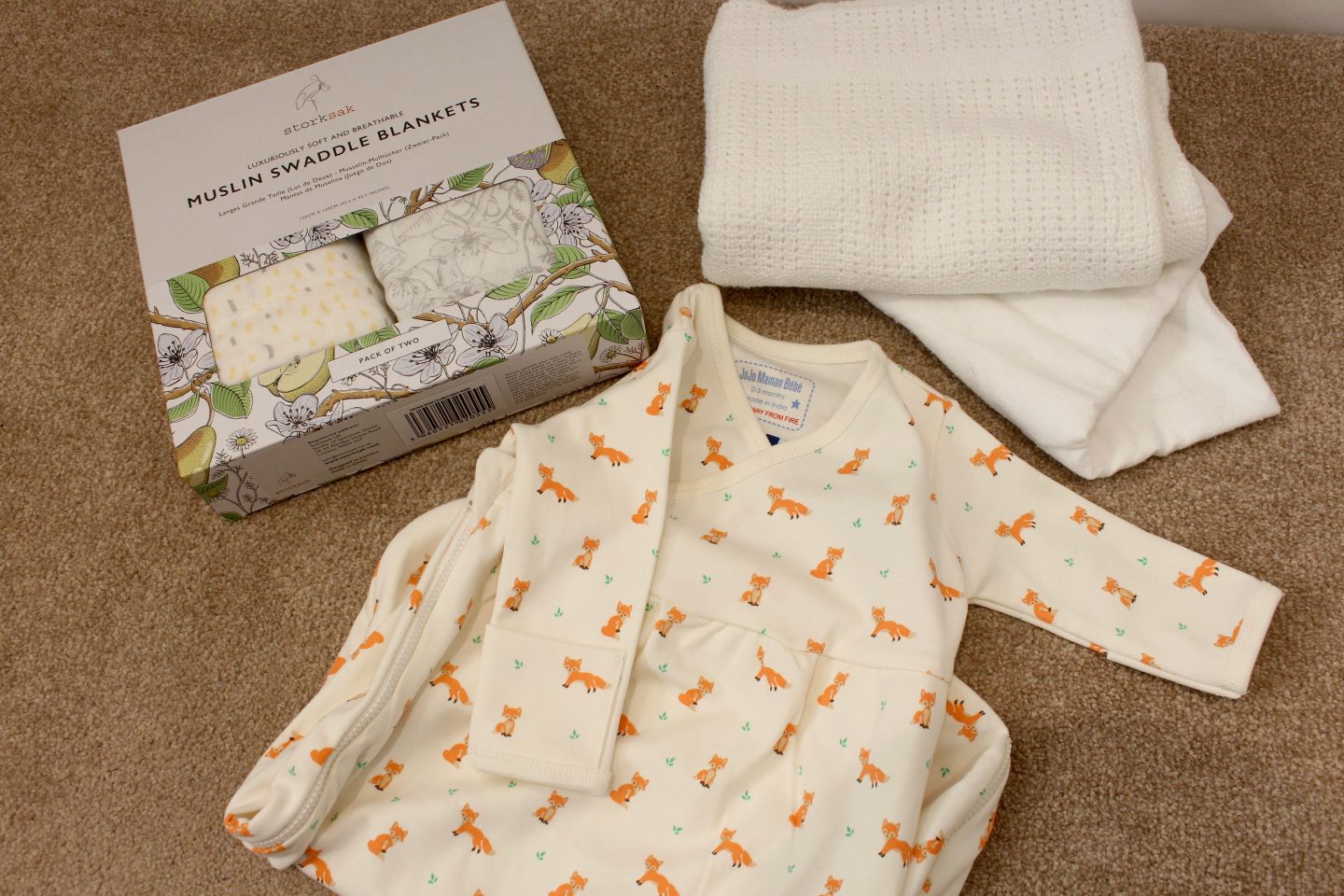 NAPPY CHANGES & BATH TIME
Nappies – I bulk bought Pampers Pure Nappies in size 1 when they were on offer as they sounded the most natural (and effective) for my baby's bottom! They come in packs of 35 to 50.
Changing Mat – We have a super soft grey changing mat from Shnuggles that is designed with an elevated head to help reduce colic as well as raised sides to help prevent baby rolling off.
Cotton Wool & Top and Tail Bowl –  It is advised to use just cotton wool & water to clean your baby for the first few weeks after birth and to make things easier you can get a top and tail bowl to pop cotton wool in one side and water in the other! At my NCT class I learnt that you must wipe each eye from the inside to the outside with a new cotton pad each time (to prevent infection).
Baby Wipes – I have a small collection of baby wipes which I plan on using if cotton wool and water isn't enough for the infamous sticky poo! I have Water Wipes, Aqua Wipes, Kit & Kin Wipes & Little Angels Wipes.
Baby Bath – Although it's not advisable to bath your baby for around the first 7-10 days after birth (you can top and tail them before this!), we have a super cute baby bath from Shnuggles that comes with a foam back rest and clever bum bump support so your baby can sit upright.
Baby Bath Thermometer – I also have a baby bath thermometer which I've been using throughout my pregnancy; it's a little duck from Amazon and the aim is for the water temperature to be 37 degrees C (body temperature).
Baby Sponges – To help bath our baby we have some cute baby sponges from Little Angels at Asda.
Whale Scoop – This was the very first thing that I bought our baby! It's from Amazon and it allows you to rinse your baby's hair without getting water in his or her eyes!
Hooded Towel – I couldn't resist buying a gorgeous bear hooded towel (as shown in the video above) from M&S to use after bath-time. You can also get them from Amazon.
Bepanthen or Metanium – These are nappy creams which you should only use if your baby suffers with nappy rash; the best way to prevent nappy rash is to change the nappy regularly, dry your baby thoroughly, and to allow some nappy-free time too!
Nappy Sacks – I plan on keeping nappy sacks in my changing bag for when I'm out and about (to pop dirty nappies in!!)
Nappy Bin – To save us going back and forth to our main bin we have an Angel Care nappy bin in our nursery which locks away smells as well as dirty diapers!
For more information on bathing your baby check out the NCT and Baby Centre websites.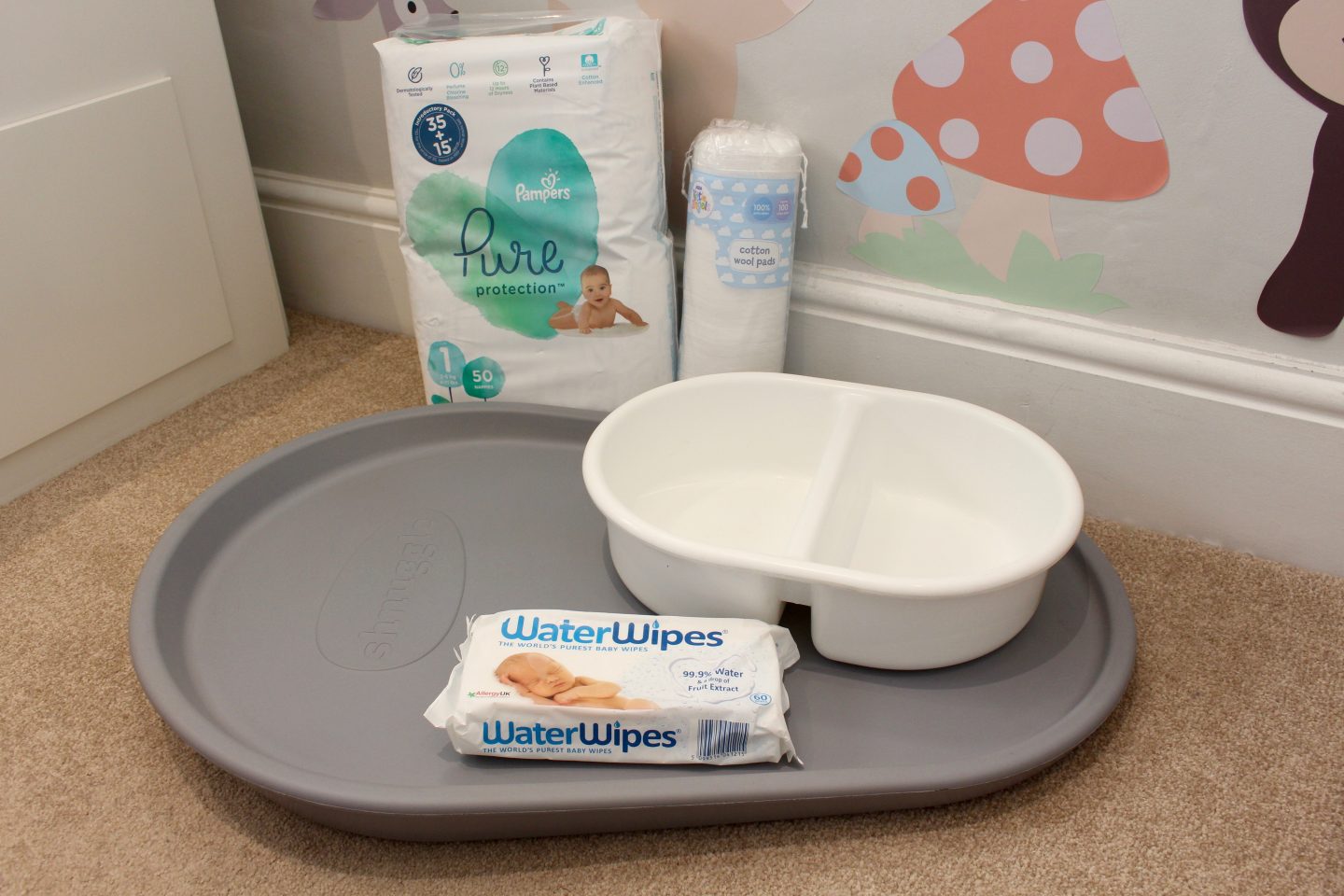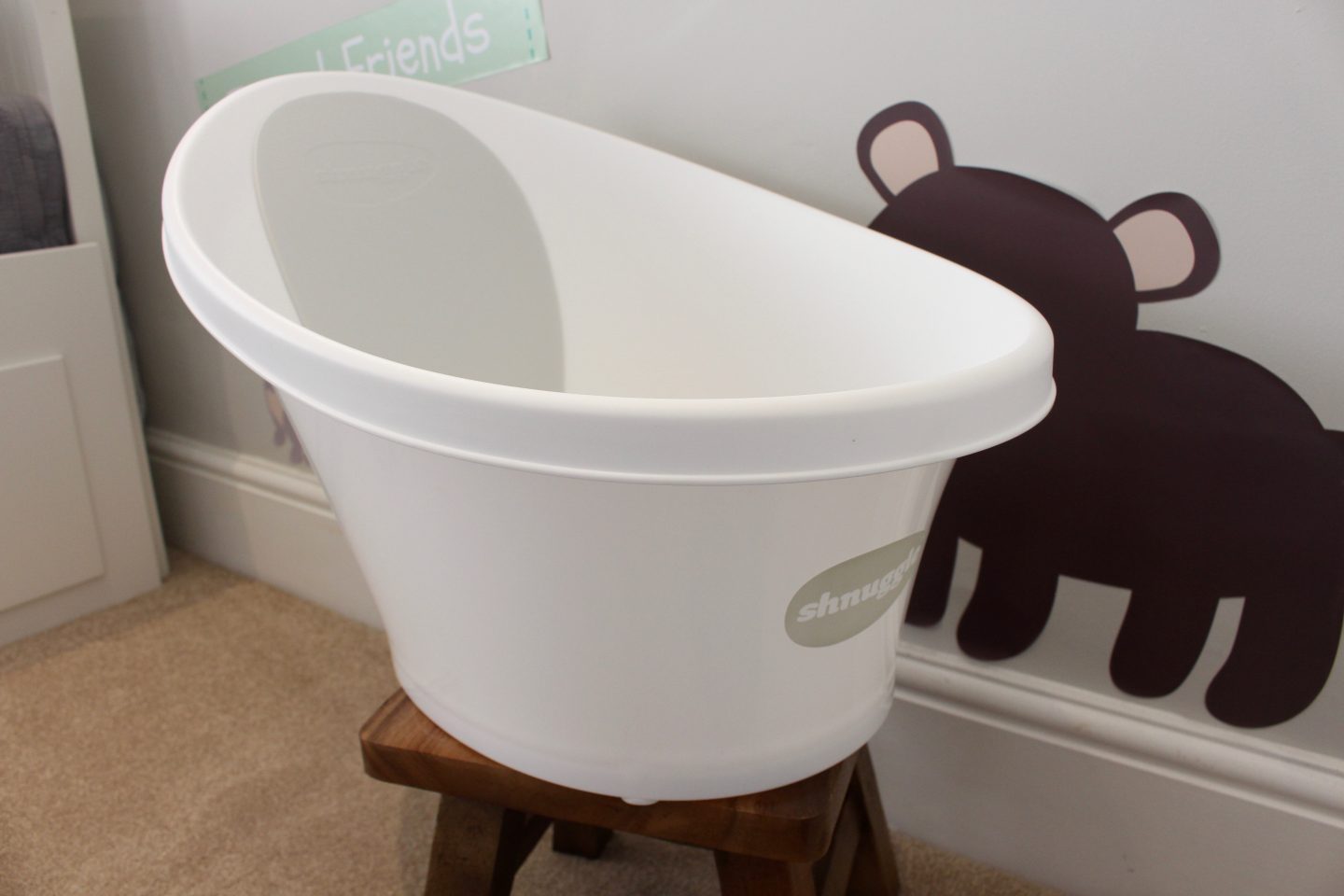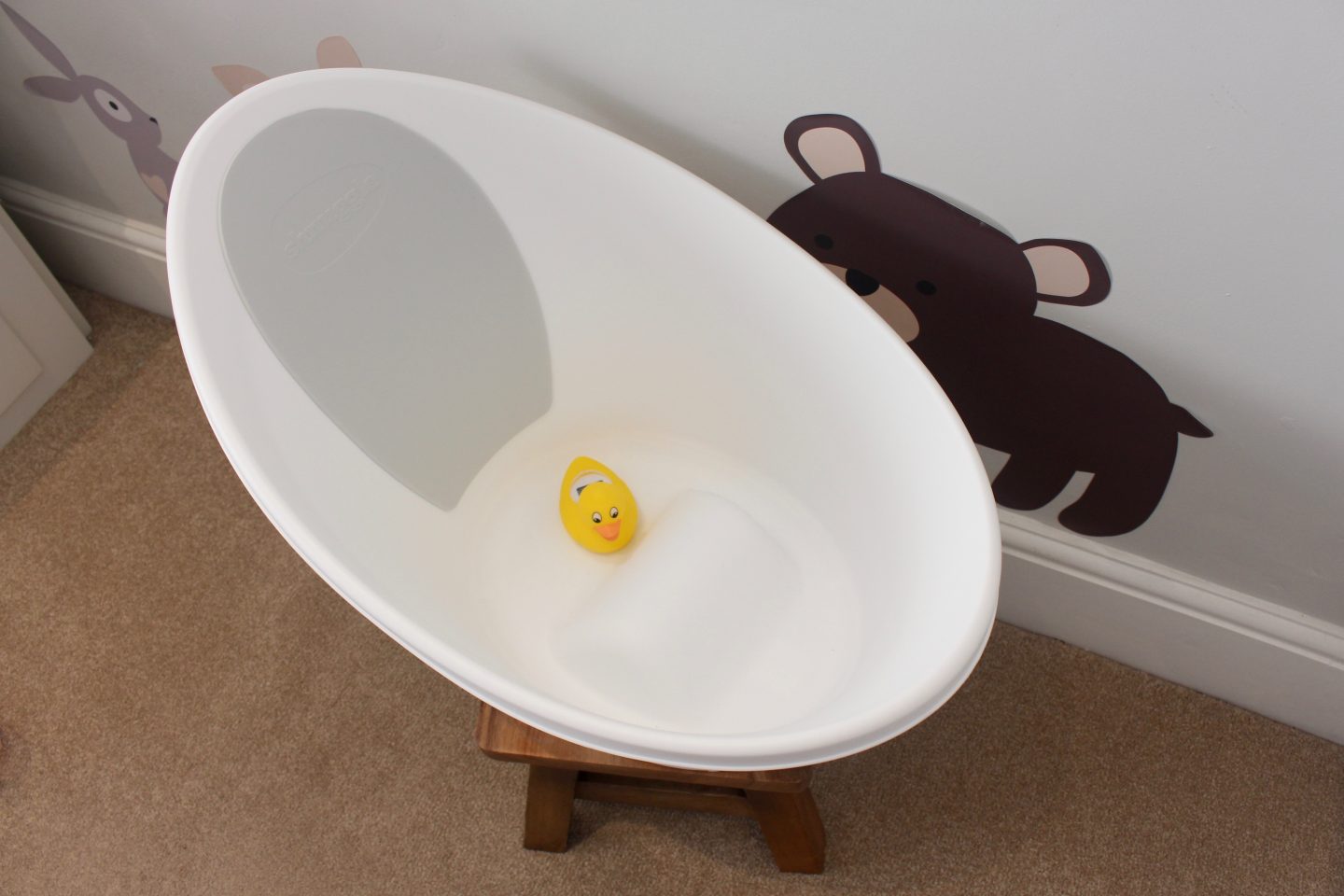 PLAY TIME & GOING OUT
Baby Bouncer – We have a cute baby bouncer from MyBabiie (which I will actually be giving away in my nursery tour post on Instagram!!) which vibrates to help sooth a baby too. It looks amazing, feels so comfy and even has its own matching highchair too (which I think we'll be using from aged 6 months!).
Fleece Blanket – We don't have a play-gym as yet but we do have a soft fleecy blanket from My Hummy!
Muslins – Muslins are cotton squares and are essential for both inside and outside the house; you can use them to mop up sick and spillages.
Baby Carrier 

– Babies like to be close to their parents at most times of the day, and a carrier allows you to 'wear' your baby whilst getting on with jobs whilst they sleep. They are also a great alternative when going for a walk if you don't want to take a pram! We have the 

Baby Bjorn Mini in light grey.
Baby Hats – Baby hats are essential for cooler days when you're out and about and I have a selection from JoJo Maman Bebe!*
Baby Cardigan – Similar to baby hats, cardigans help to keep your baby warm; a must in the winter months (my baby is due in November!). I have one from John Lewis so far and my kind mum has crocheted us some too!
Pramsuit – Yet another winter essential for keeping your baby warm when you're out and about; I love our pramsuit (as shown in the video above!) as it even has a cute teddy bear hood and paw print gloves!
Pram Blanket – To keep your baby nice and snug; our pram blanket is grey and white and is from Shnuggles.
Changing Bag – A changing bag is essential for when you leave the house with a baby and mine is the Charlotte from Storksak; it has special straps which attach to a pram and inside there's loads of room for nappies, a spare change of clothes and much more. It even comes with its own folding changing mat and bottle insulator!
Car Seat – This is an essential requirement if you're leaving hospital in a car; we have a grey Apramo All Stage Car Seat which as well as spinning 360 degrees C, is suitable from birth up to 12 years of age!
*Hats are not recommended for when the baby is sleeping or for when the baby is inside.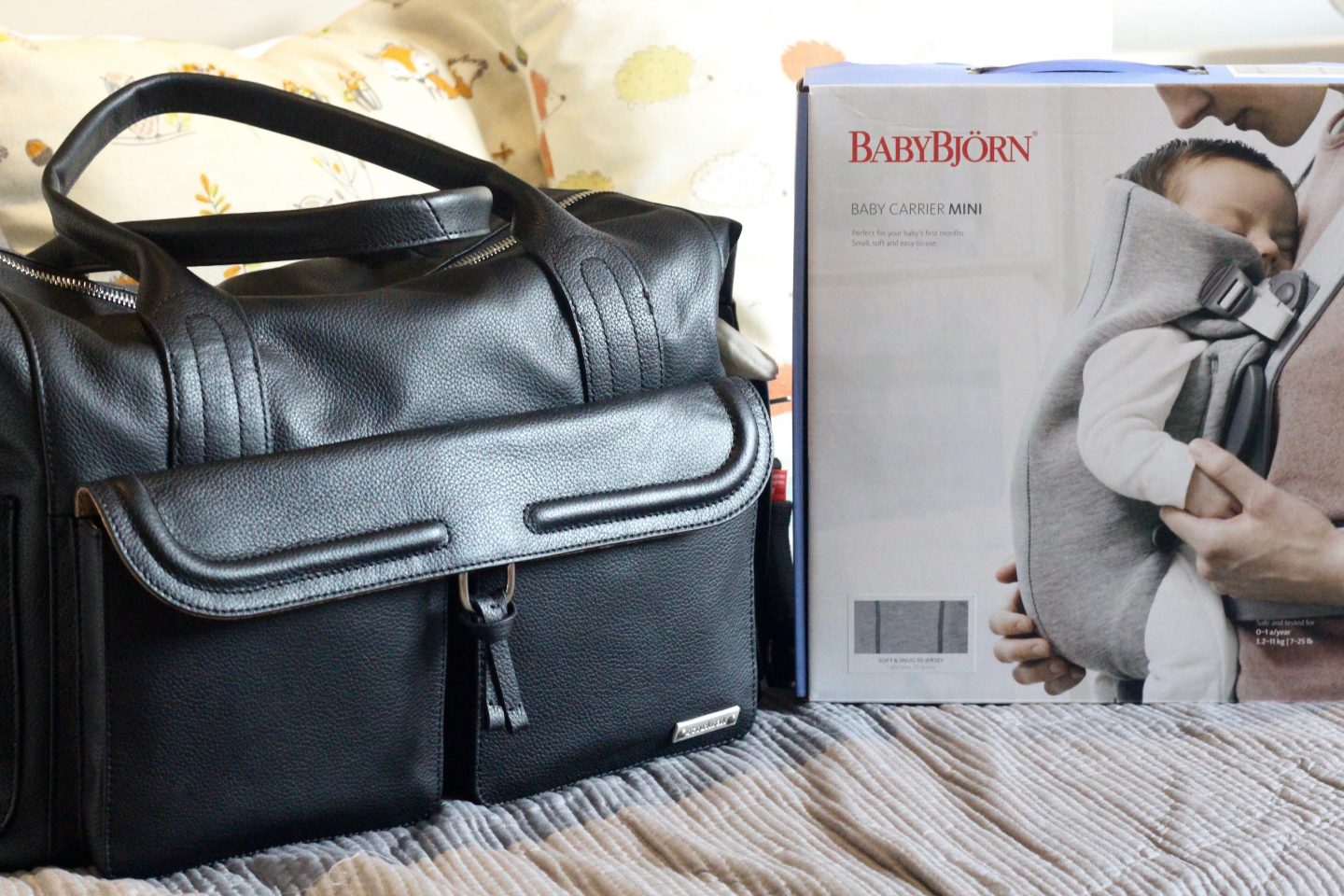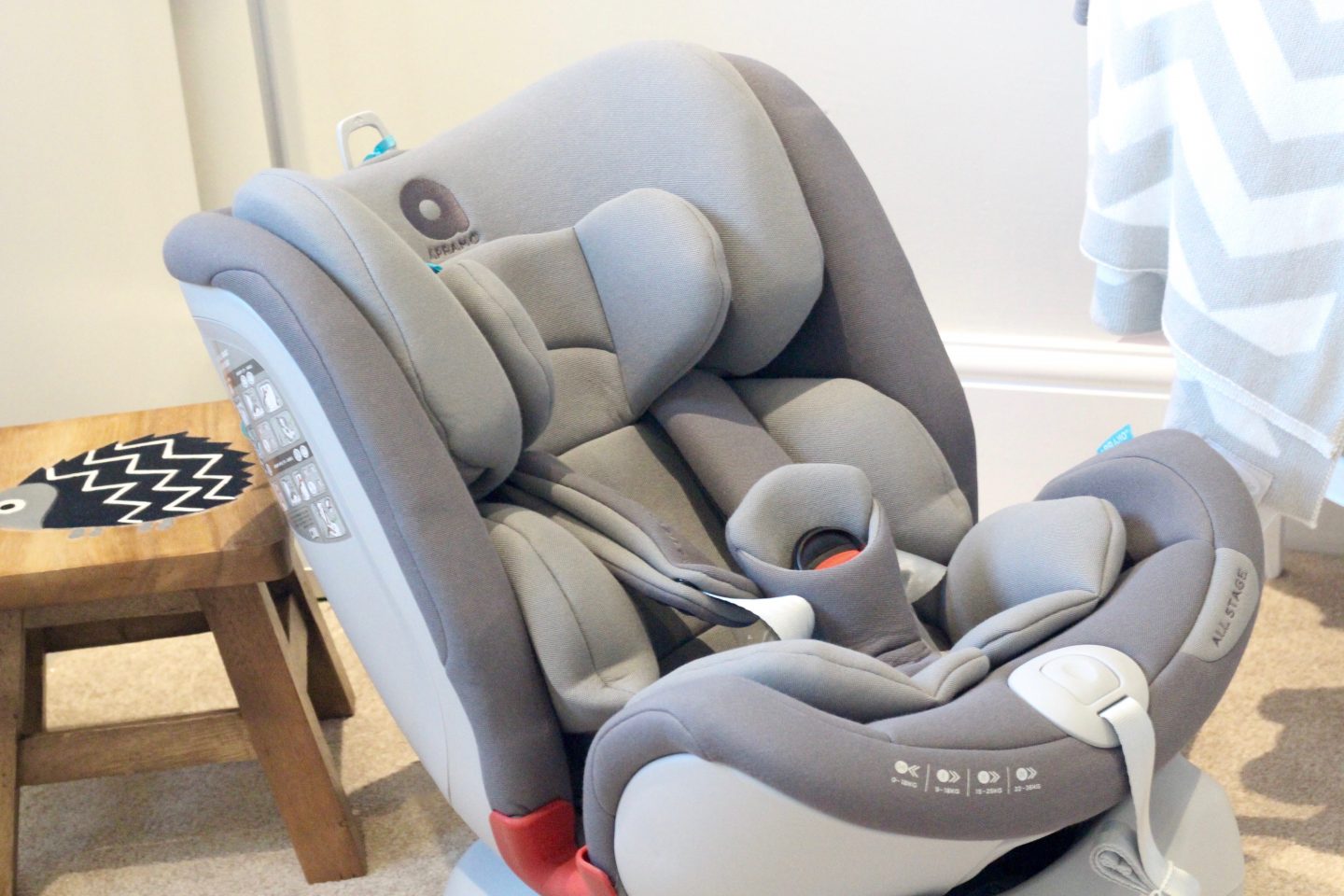 FEEDING YOUR BABY ESSENTIALS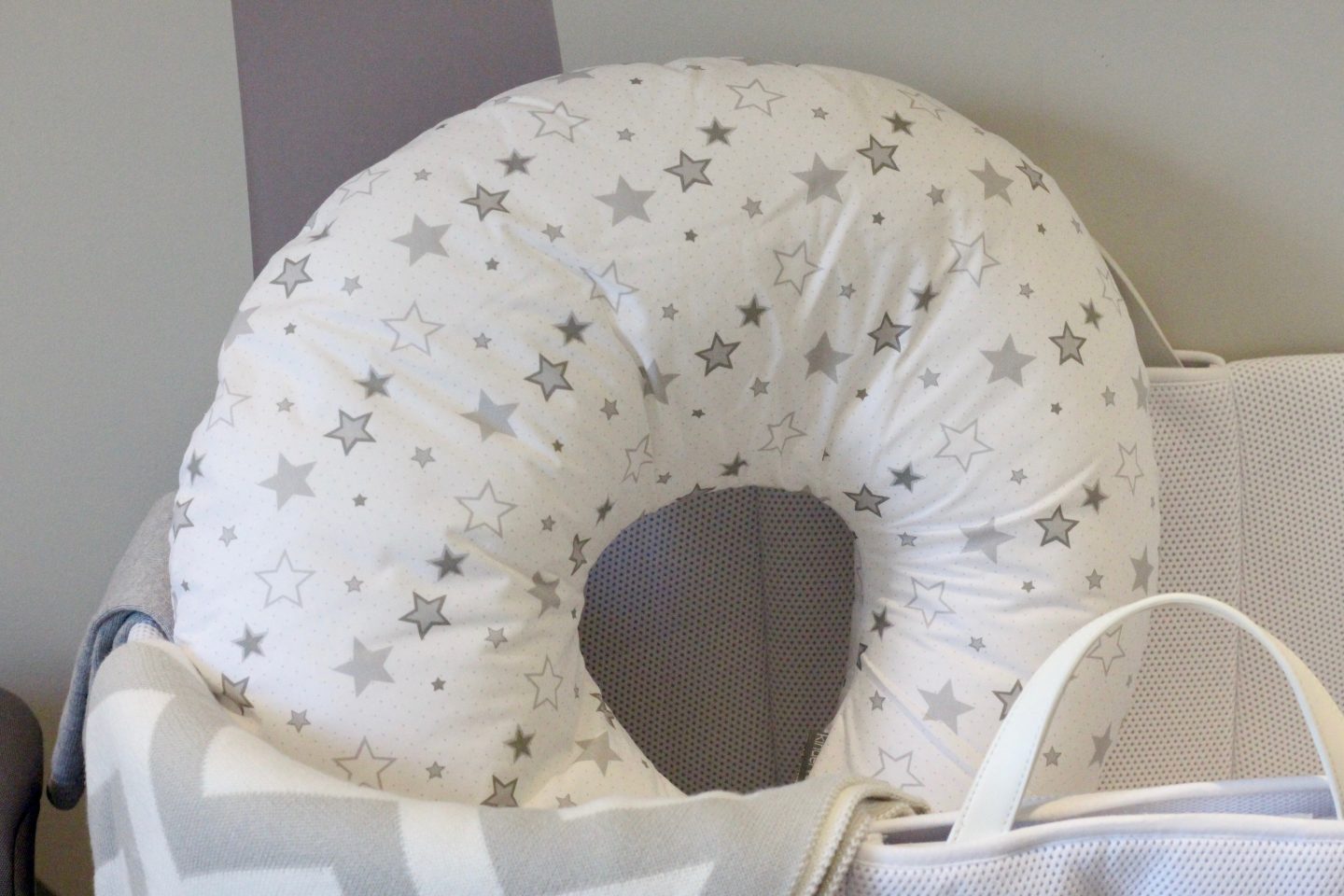 OTHER ITEMS YOU MAY NEED
Do let me know if you find my list useful & GOOD LUCK!
PS You can also download my Newborn Baby Checklist to print and tick off as you buy!
*This blog post is NOT sponsored. Most items have been bought with my own money however some are gifts. All opinions are my own and are 100% honest. Some links may be affiliated.