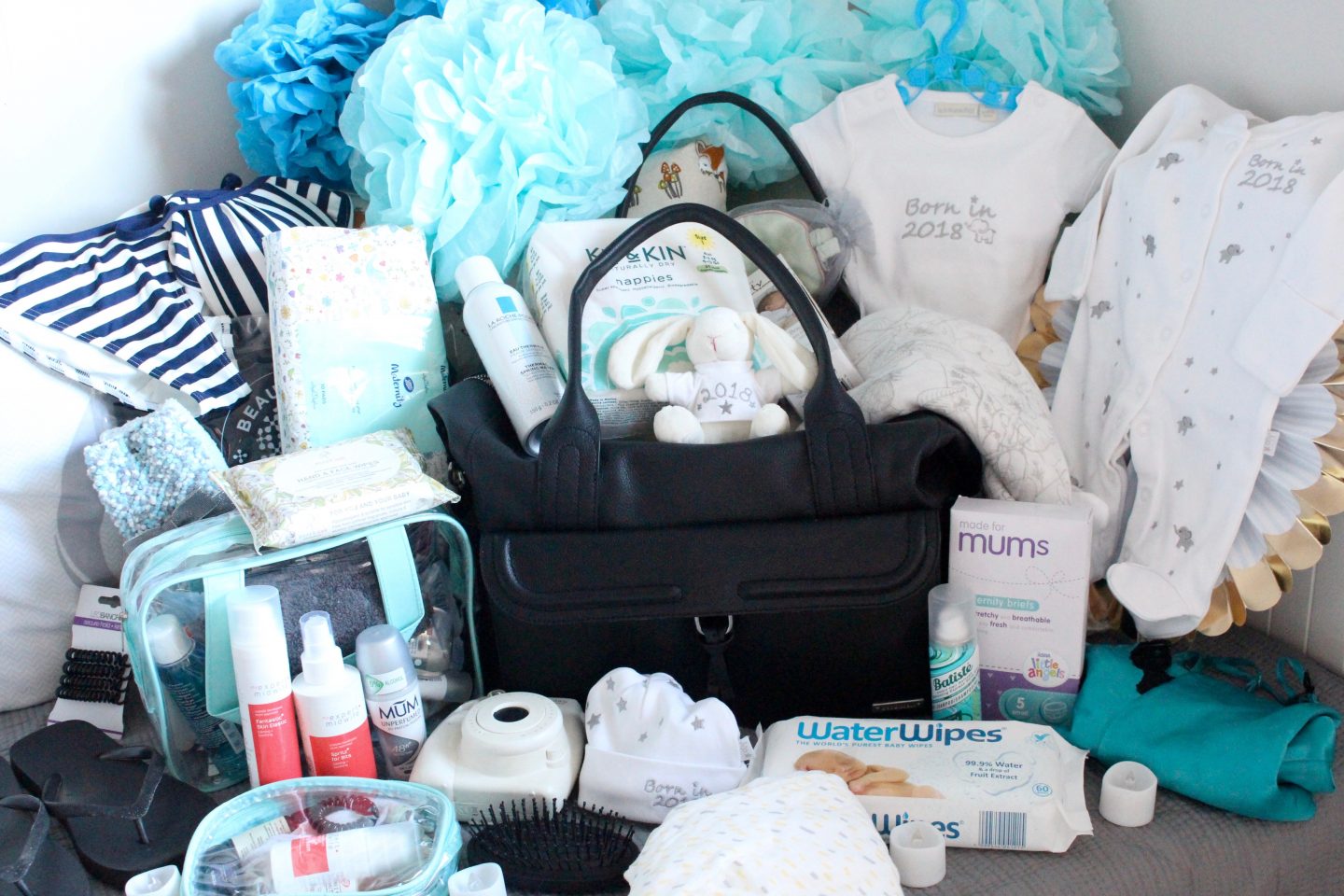 Hello!! So this week I have a highly requested blog post and video for you.. it's 'what's in my hospital bag' and I really was so excited to write and film it for you! I've put a full list of everything that I'm taking down below and have even included a downloadable checklist for you to print out.
Please do let me know what you found useful or not in the comments, I would love to know and I really hope this list helps you!
[DOWNLOAD MY PRINTABLE HOSPITAL BAG CHECKLIST]
Shop my Hospital Bag!
BABY'S BAG
Changing bag – Mine is from Storksak
Going home outfit – Hat, long or short-sleeved vest & baby grow/sleep suit*
Blanket for the car seat for going home – I have one from Shnuggles
Cotton pads – to wash your baby with
Nappy sacks
Nappies – I'm taking 2 x 20 packs in total
Swaddling muslins for night time
Regular sized muslins
Hat for post birth – a cheap one incase it gets a bit 'yuk'!
Selection of short and long-sleeved vests and sleepsuits x 5*
*I'm popping the baby's clothes into see-through freezer bags to keep them clean and organised; one bag for new born items (vests and sleep suits), one bag for the going home outfit and one bag for 0 month/0-3 month old items (vests and sleep suits!) – incase the baby is bigger than expected!
OPTIONAL
Water Wipes or Aqua Wipes – may not be needed
Baby oil/nappy cream – may not be needed
Small soft toy – for a cute picture!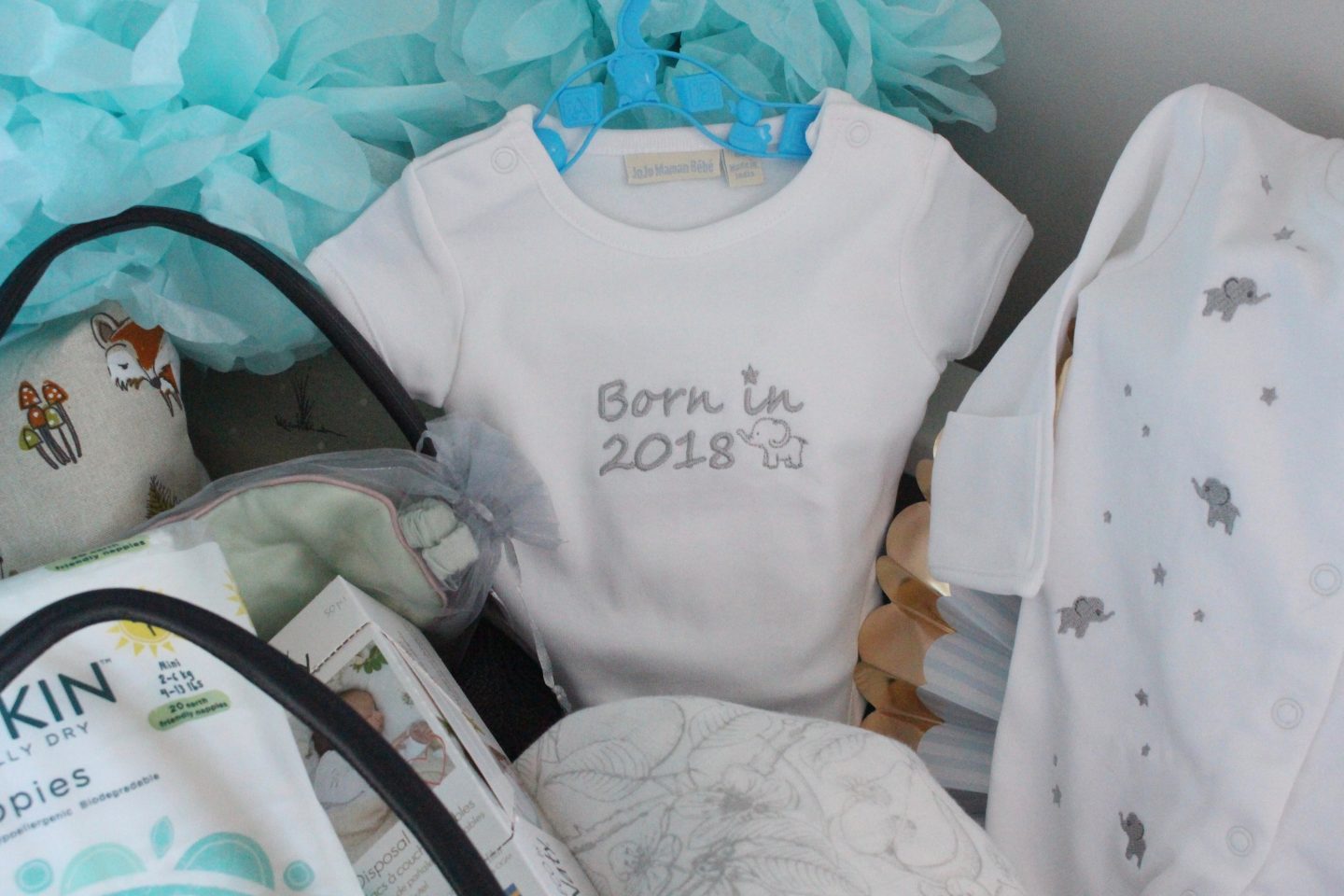 MUMMY'S BAG
Disposable breast pads
Clear toiletry bags – so you can see what you are looking for!
Nursing notes & birth plan – several copies!
Cosy socks & slippers
Hair bobbles, lip balm & nipple balm if breast feeding
Nursing bras x 2 – if breast feeding
Several pairs of large black nickers
Maternity pads – 2 x packs at least
Light dressing gown – hospitals can be hot!
Face wash, flannel & moisturiser
Mouth wash & toothbrush
Dry shampoo & hair brush
Shower gel
Un-perfumed deodorant
Dark/button up PJ's/night dress
Comfy shirt & black leggings for the day
Going home outfit (strappy top/cardigan/leggings/socks)
Camera/film/phone/charger
Pen & paper
OPTIONAL
Tena lady pants
Refreshing face spray & makeup
Essential oils of choice & cloth to pop them on – I have Lavender
Bikini – if planning a water birth
Flip flops – if planning a water birth
Eye mask for sleeping
Contact lenses
Memory book
Camera – I have an Instax Mini polaroid camera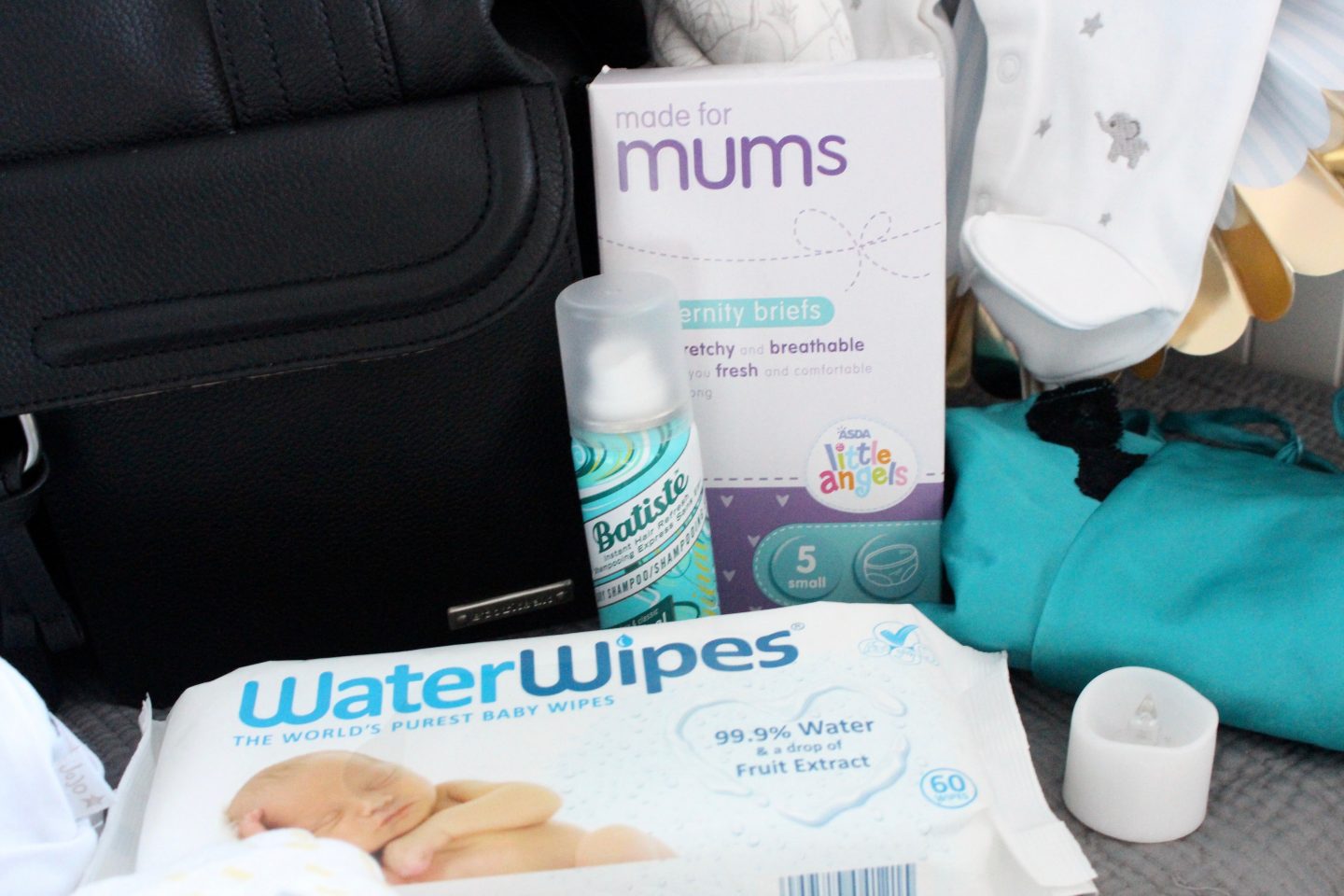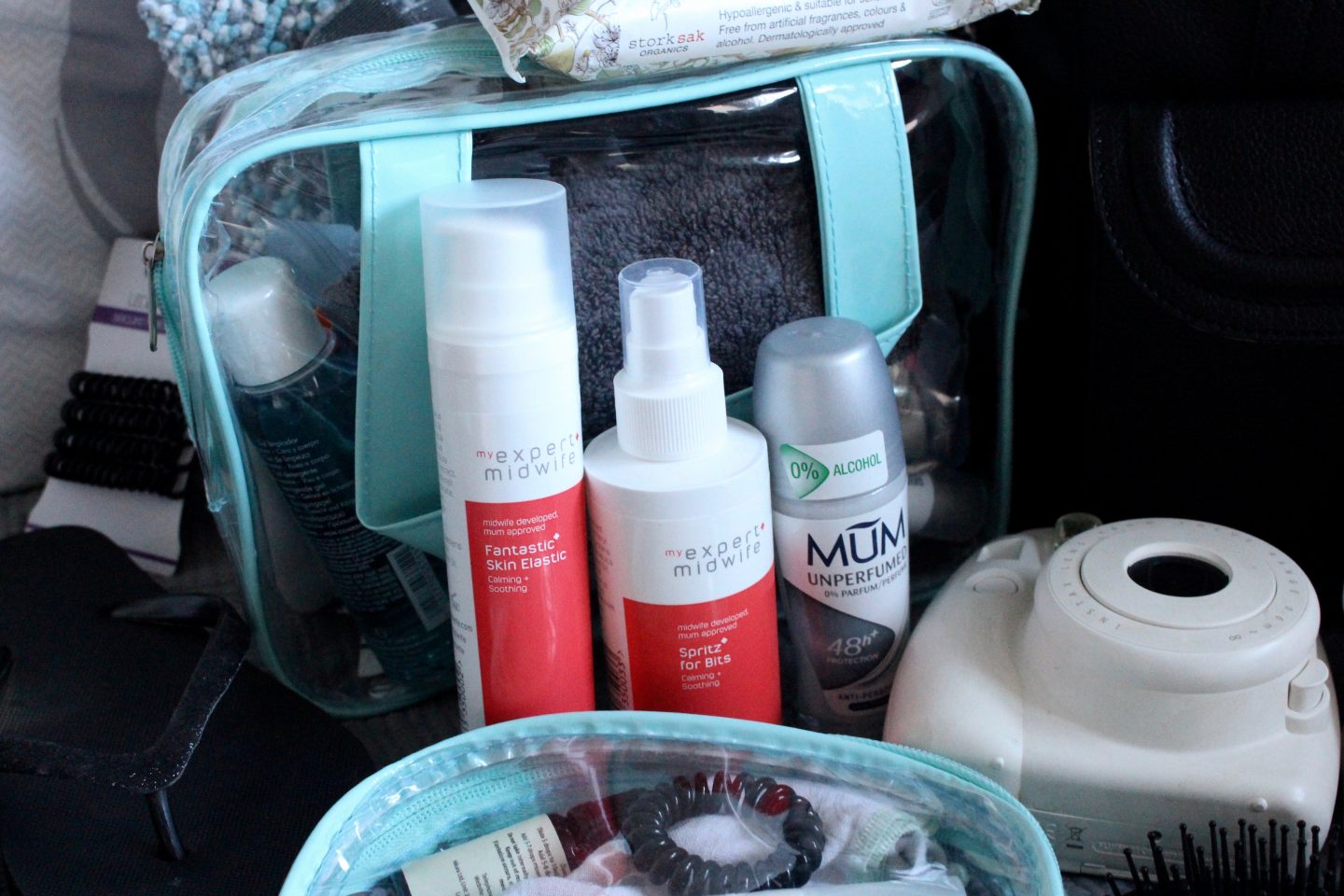 SNACK BAG
Selection of drinks & straws
Selection of snacks e.g. cereal bars, nuts, jelly babies
DADDY'S BAG
Underwear
Spare shirt/top
Contact lenses
OPTIONAL EXTRAS
Your own pillow(s) and/or towel(s)
Battery powered diffuser
Battery powered tea-lights
Battery powered fairy lights
Wireless headphones & playlist
ESSENTIAL EXTRA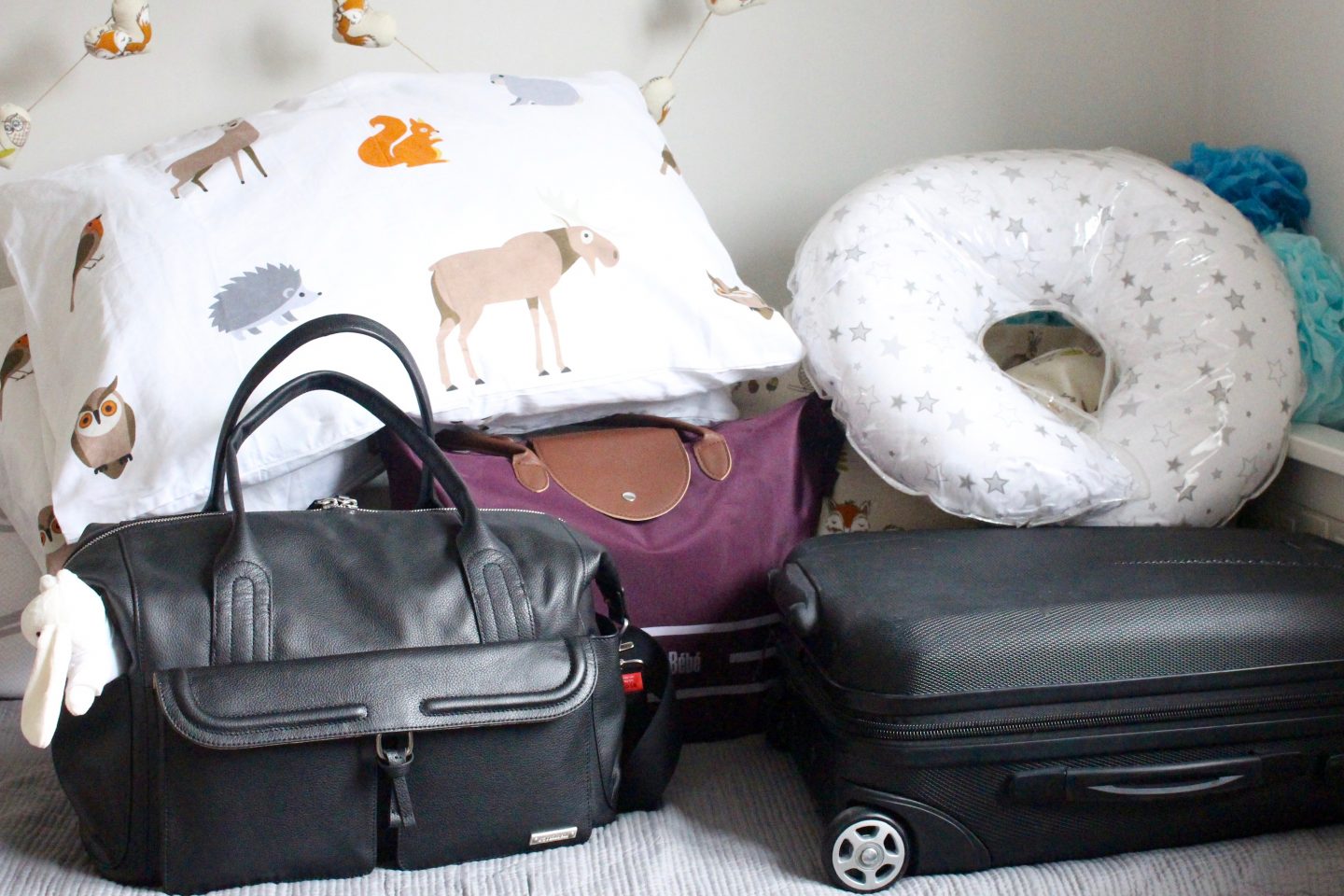 [DOWNLOAD MY PRINTABLE HOSPITAL BAG CHECKLIST]
*This blog post is NOT sponsored. Most items have been bought with my own money however some are gifts. All opinions are my own and are 100% honest. Some links may be affiliated.