Hey guys! So here are my Most Used and NOT USED baby items and I would love to hear what yours are in the comments! This blog post & video has been highly requested and I've included YOUR essential and non-essential items below too; over 200 of you messaged me on Instagram so thank you!! I really hope you find this blog post & video useful (just remember that these are MY personal most used and not used items!). Nic xx
PS Please do comment down below if you agree or disagree with any of mine! I would love to know xx
LINKS MENTIONED: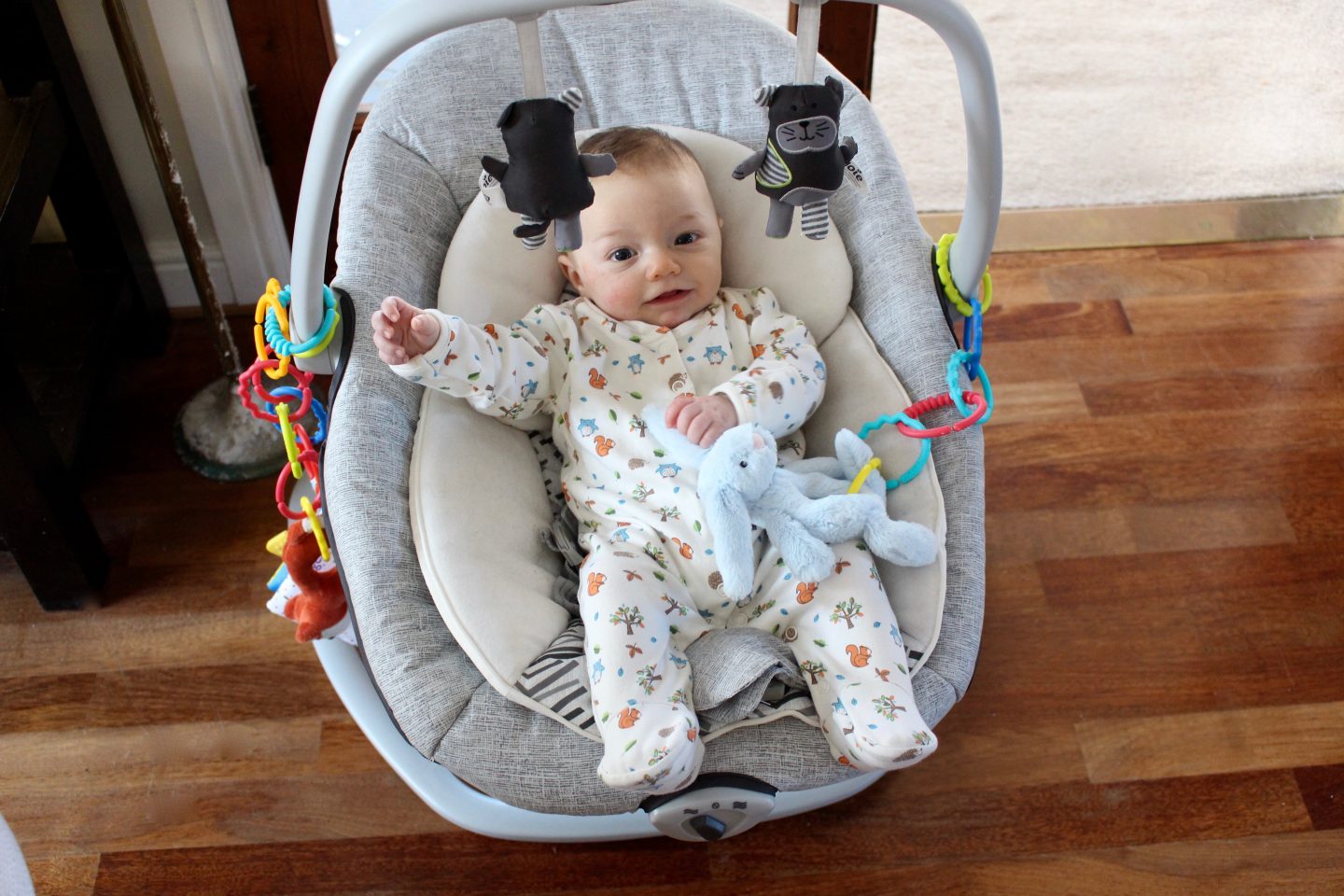 MY USEFUL ITEMS MENTIONED:
Our Nappy Caddy & Changing Mat for the Bedroom

ITEMS USED DAILY BUT NOT SHOWN
Our Cocoonababy!

We use it in the bathroom too!
MY NOT USED ITEMS
Newborn long sleeve vests – we used the short sleeved vests as a newborn & then the long sleeve ones after 4-6 weeks when he wore trousers instead of sleepsuits all day!
The wrong tog sleeping bag – I bought a summer (1.0 tog) sleeping bag in a newborn size.. and my baby was born in winter!
Traditional swaddles – Henry doesn't like being swaddled and I could never figure out how to do it!
Dummies – Henry just doesn't take to them! [edit – I just used one to soothe him to sleep at his 6pm nap….. he's never taken to one before.. so maybe it's worth getting just one to try if needed!]
Mittens – Most sleep suits have little hand covers that you can use!
Unsuitable pram – We need an 'all-terrain' pram with big wheels! We now have a Quinny pram and love it!
My Most Used Items!
I also asked on my Instagram stories (I'm @mummynutrition) for YOUR most useful items and over 200 of you responded.. below is what was said!
Baby wrap/carrier (for the house and walks)
Cot top changer
White noise maker: My Hummy/Ollie the Owl/Ewan the Sheep
Baby bouncer (vibrating)/rocker
Reusable cheeky wipes
Pacifier/dummy
Baby bath/support
Sleepy head/poddle pod/Cocoonababy
Moses basket/snuz pod
MAM bottles
Wallaboo/SnuggleBundle for car seat
Nappy bin – Angel Care and Tommy Tippee
Dribble bibs
Nosefrida/saline spray
Perfect Prep machine
Sudocreme/Kokoso coconut oil
Zip us in panel
Water Wipes
Owlet baby monitor
Teething mitten (4 months)
Zip up sleep suits
Metanium nappy cream
Swing top bin
YOUR 'NOT USEFUL' ITEMS (NB these aren't mine!)
Baby swing/bouncer
Next 2 me bed/moses basket if co-sleeping
Baby shoes
Dungaree type outfits; cold legs – I agree if it's winter!
Fancy new born outfits – I agree!
Breathing monitor
Baby mobile
Baby/scratch mittens (sleep suits have them)
Pacifier/dummy
Grobag – I loved mine!
Nappy bin – I love mine!
Top and tail bowl – Good in the early weeks I found
Baby wrap – carrier was better – I agree
Small baby towels – I love mine!
Baby bath/bath seat – I love mine!
White noise maker – I love mine!
Tiny baby clothes – I love mine!
Groegg thermometer – I love mine!
Play gym – I love mine!
Changing unit upstairs
Too many blankets
Pramsuit – They can be fiddly!!
Long sleeve vests
Sleepyhead
Nappy dispenser
Nappy knickers
Do you agree with these lists?! I would love to know!
My Newborn Essentials
NOT sponsored. This blog post contains affiliate links. Some items were gifts. All opinions are my own & are 100% honest. Please read my disclaimer page for more information.