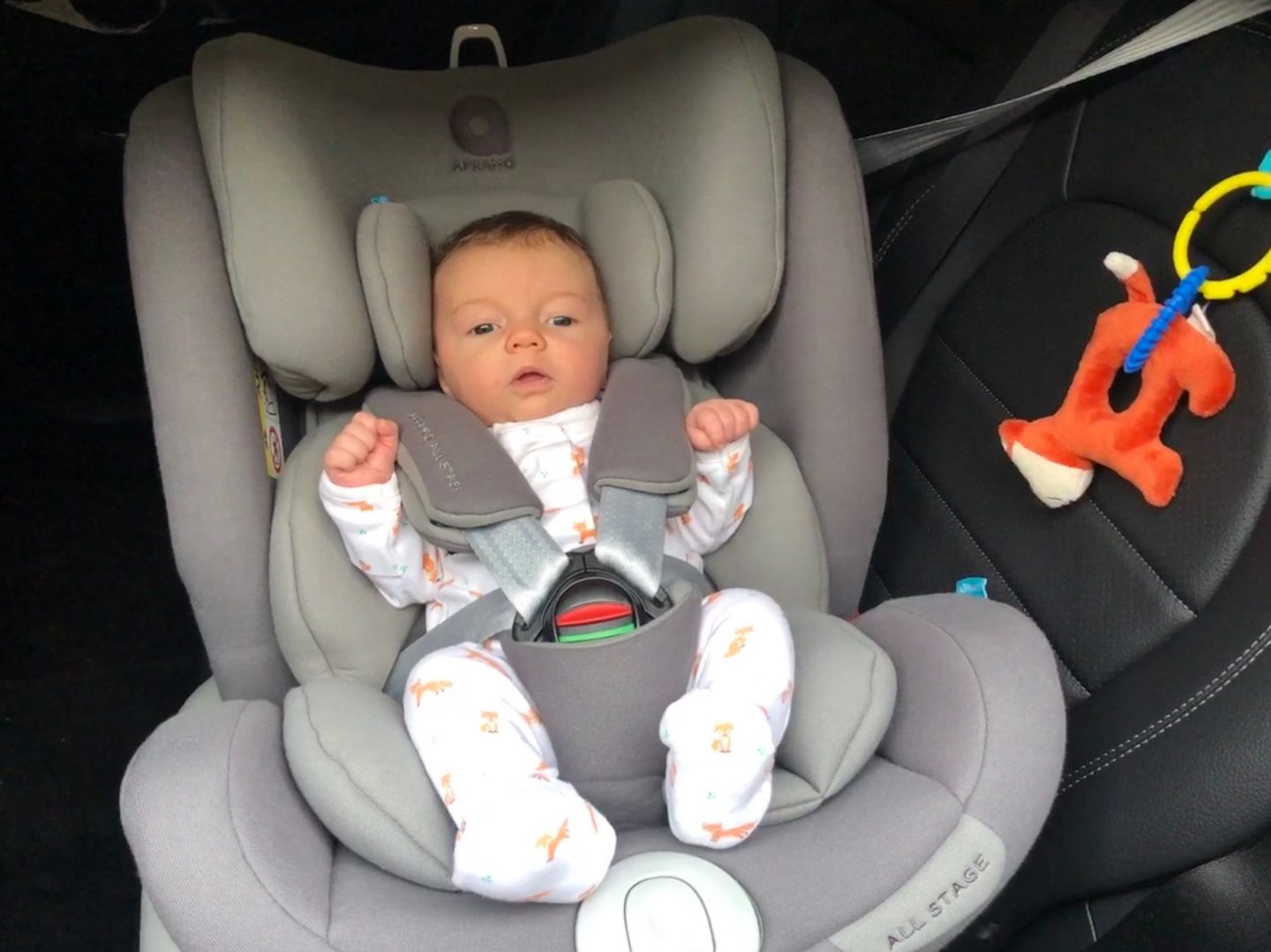 Choosing a car seat can be time-consuming but hopefully this blog post will give you a quick guide as to what to look for!
Do you need a Baby Car Seat?
The quick answer is 'yes' if you plan on driving with your baby! UK law states that all babies and children should use a car seat up until they are 1.35m tall or 12 years old (which ever comes first); I didn't actually know this until now! Some safety experts though recommend that a car seat is used for all children under 1.5m tall.
There are two main types of car seat for babies:
A baby car seat which can join on to a travel system (pram) and fixes into your car with an ISOFIX* base. These car seats are suitable from birth to 12 months and are removable. If you choose to use this type of car seat then you'll need to buy another car seat for after 12 months.
A combination car seat which swivels and is suitable from birth to 4 or 12 years. These car seats are fixed into your car using an ISOFIX* and are not designed to be taken out of the car.
*ISOFIX refers to where the car seat attaches to the car; all newer cars have this attachment point in the back seats. If you have an older car it may affect what car seat you can use (you'll need to use the seat belt attachment).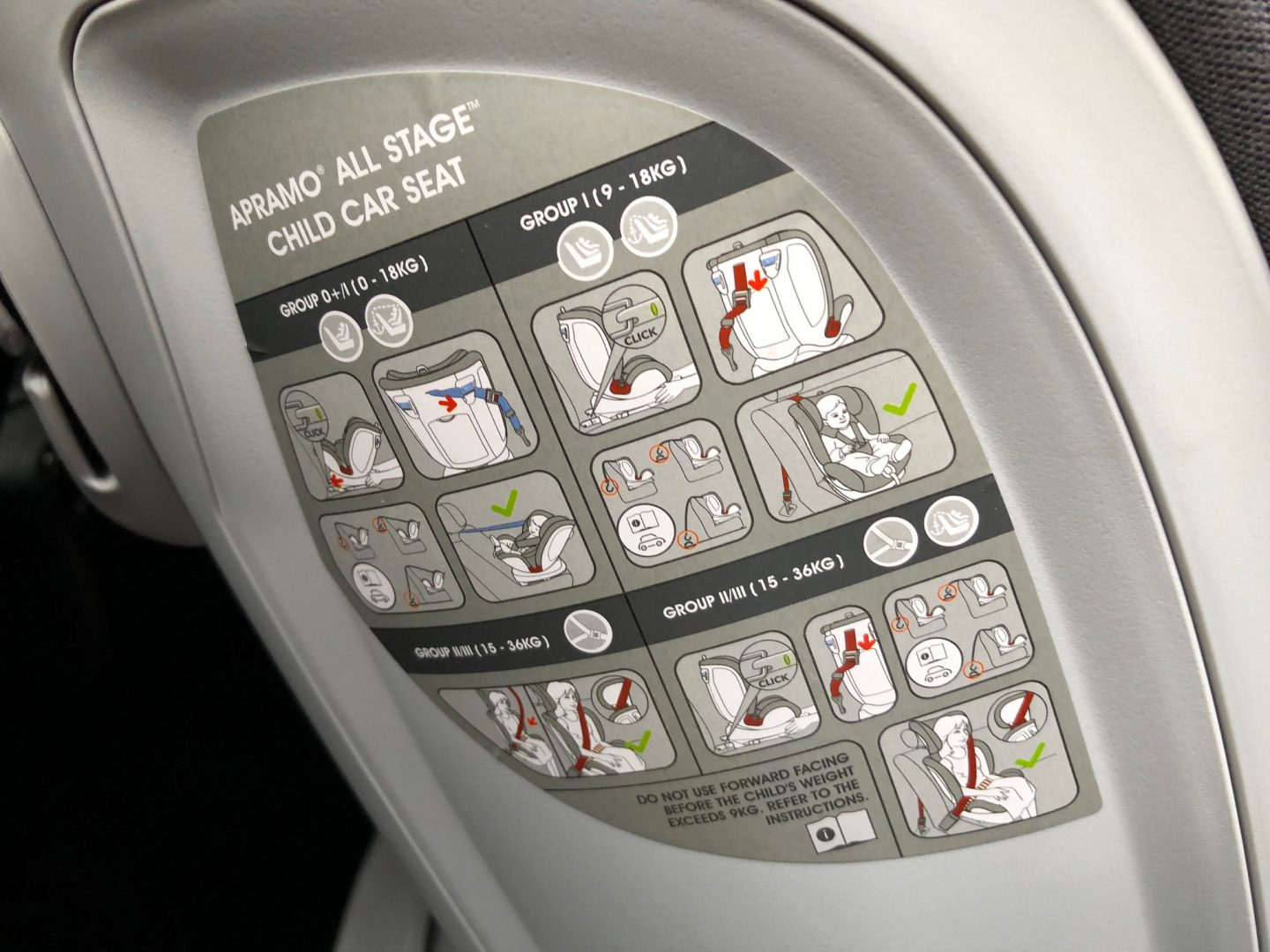 The 'Group' rating on car seats refers to the child's weight, e.g. a Group 0+ car seat is suitable for birth to 13Kg (12-15 months).
For the last six weeks (since our baby's birth!) we've been using a combination car seat from Apramo (All Stage) which is Group 0+, 1, 2 and 3 (birth to 36Kg or 12 years) suitable.
It's great as it means we don't need to buy another car seat (ever!) and it even rotates 360 degrees meaning it's so easy to get your baby in and out of it; you just swivel it to face you then swivel it to face backwards!
The car seat is rearward facing up to 18Kg, reclines to accommodate a newborn and it even has a 'parental alert button' on the buckle which beeps if it becomes undone.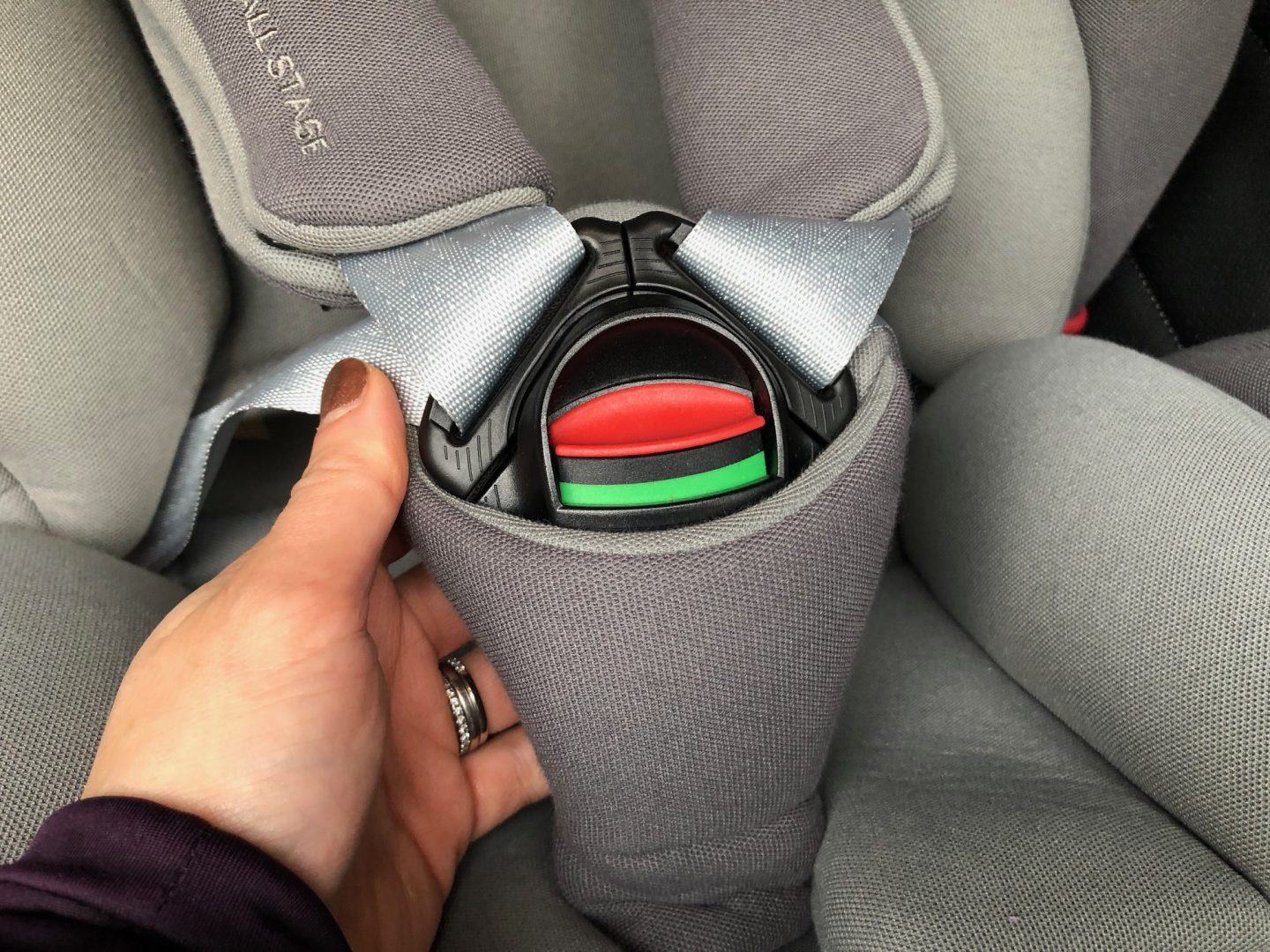 In addition to the car seat feeling super safe and robust (thank to the ISOFIX, and additional strap to the boot of the car; tether point) it also appears comfy for your baby (I love the fabric and padding!) and it looks great too. The car seat is easy to use and it also has the function to use the seat belt too.
To enhance our 'driving experience' we bought a large baby car mirror so we can our baby when we drive and added a fox rattle for entertainment (attached to the head-rest with baby links) along with a bouncing bear in the window!
We also have a 'baby on board' sign in the back which alerts the emergency services that a baby is in the car should we be involved in an accident.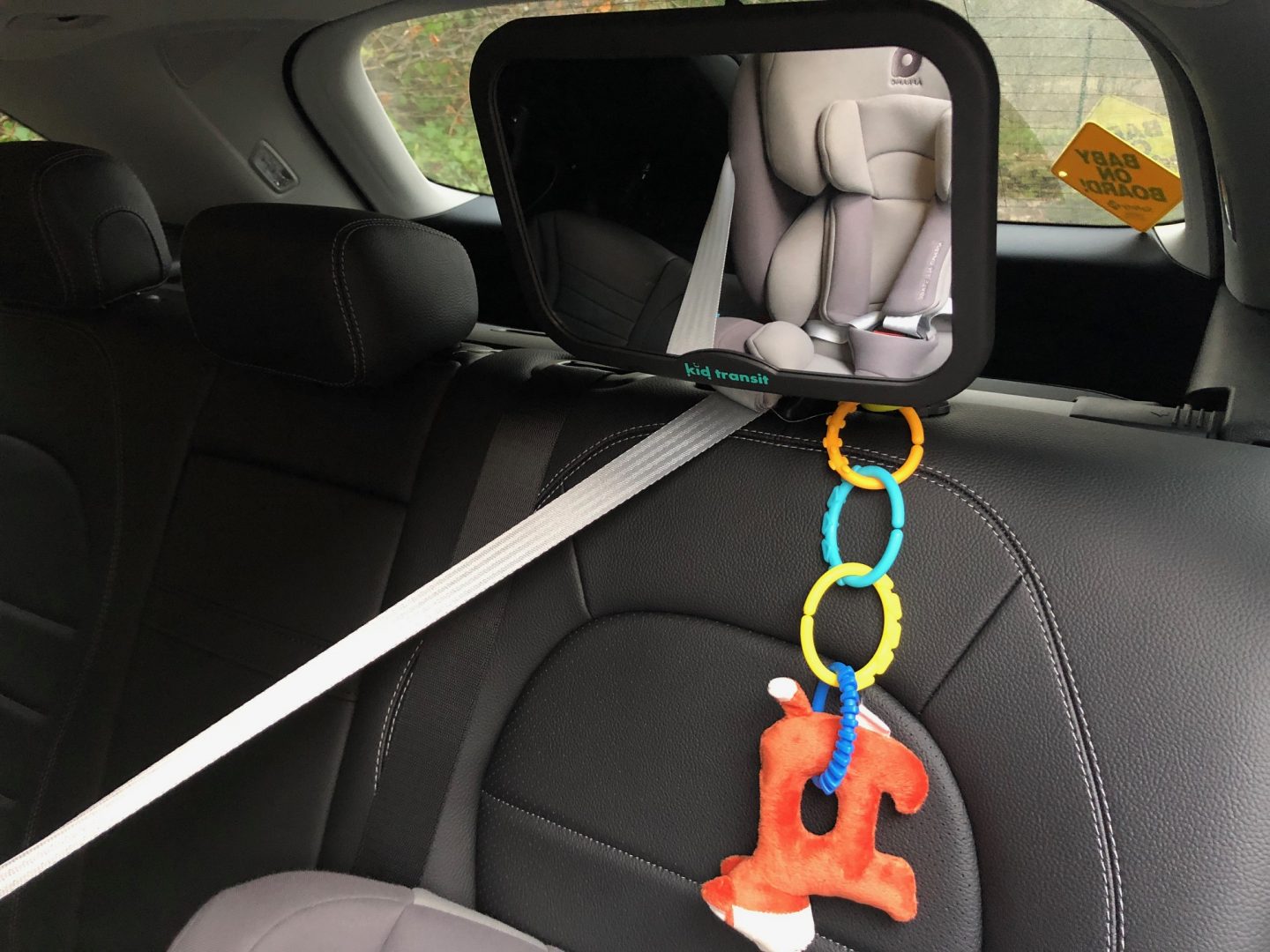 TOP 5 CAR SEAT TIPS
NEVER buy or use a second hand car seat as any wear and tear could affect its safety.
REMOVE any thick or padded clothing before putting your baby/child into a car seat as these create a gap between the child and the harness e.g. padded pram suits or jackets.
Use a REAR FACING carseat for the baby's first 12-15 months (13Kg) for extra protection should you have a collision (or a combination car seat that swivels to face the back).
BREAK UP your car journey every 30 minutes (for a newborn) or 2 hours for an older baby/child and don't allow your child to sleep for more than 2 hours in a car seat attached to a travel system.
As of 2017, backless boosters can only be used for children taller than 1.25m who weigh more than 22Kg.
Do you have any more car seat tips?
What car seat do you have?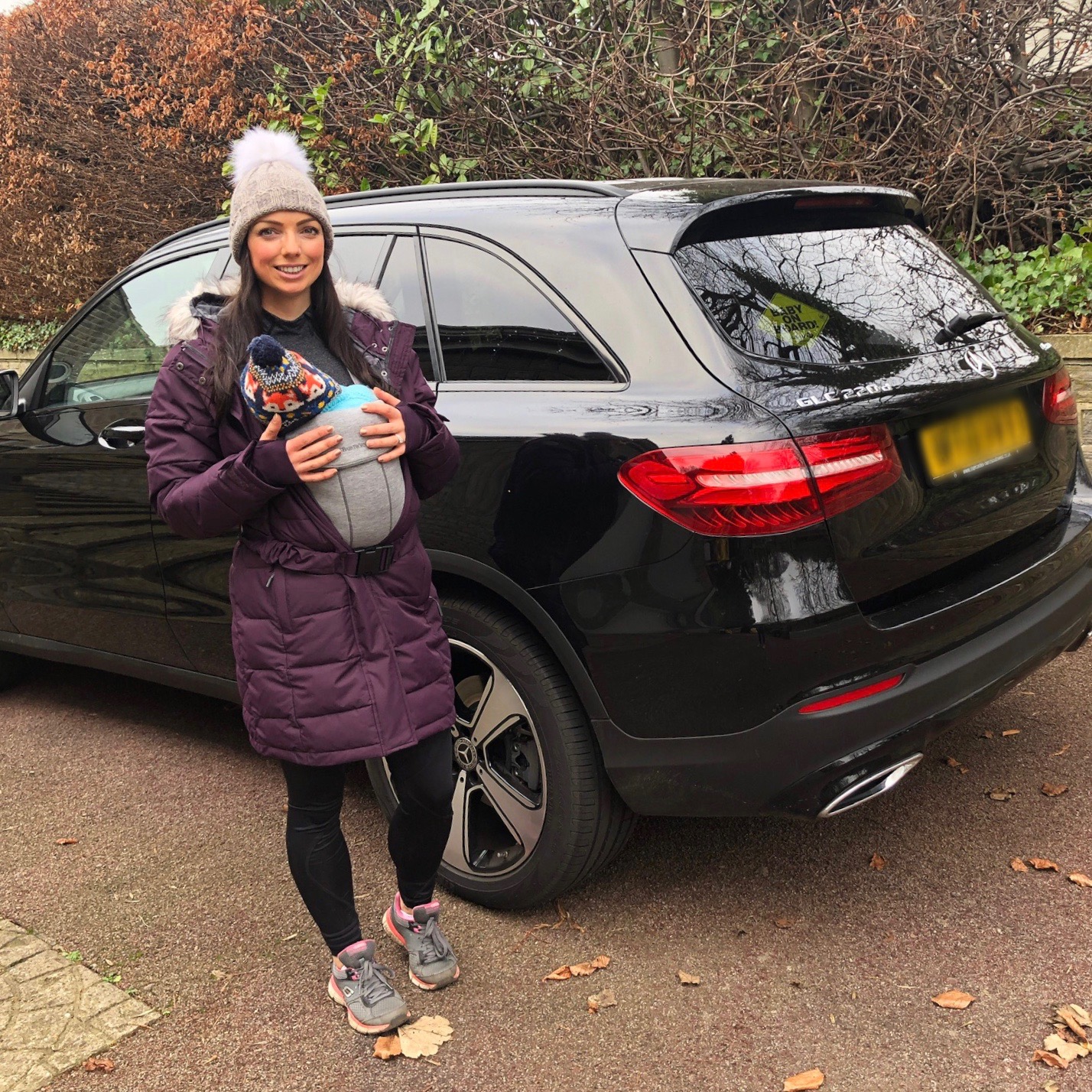 Out and About
*I was provided with a sample to review. All words are my own and are 100% honest. This blog post contains affiliate links. Please read my disclaimer page for more information.