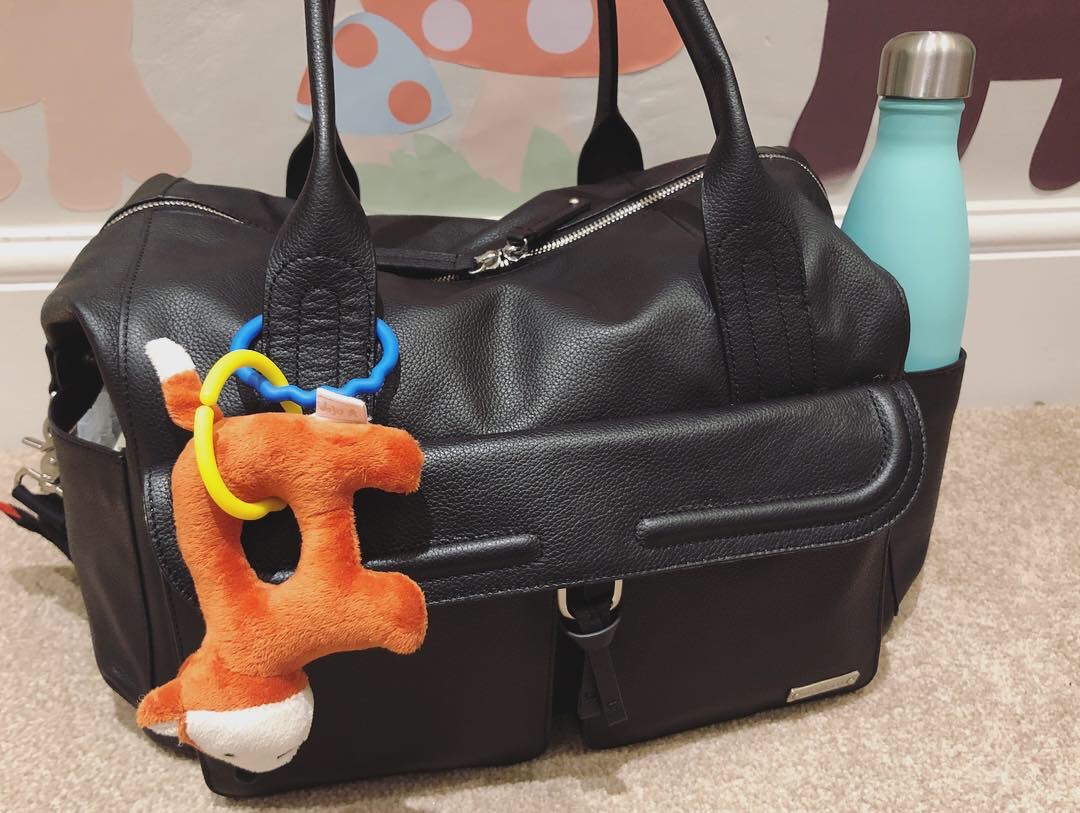 So after 4 weeks of going out and about with my little one I can safely say that I am now 100% happy with what's in my changing bag!! Here is a list what I carry and I really hope you find it useful. I would love to know if you carry anything different?!
FOR BABY:
Changing Bag
Fox Rattle or Comforter
Changing Mat and Nappies – at least 4!
Nappy Sacks – if no nappy bin & for wet clothes (or I sometimes take a sandwich bag!)
Muslins – at least 2 for milk/changes & sometimes I have a flannel too
Spare change of Clothes – 2 vests & 2 sleep-suits (in the canvas bag)
Baby Hair Brush – Baby has to look his best!
Bib
Cotton Pads (in the zipped bag)
Small Bottle Water/Sterile Water – For wiping eyes!
Water Wipes
Sudocreme (& nappy cream/baby oil for sore bottom or sticky poop respectively)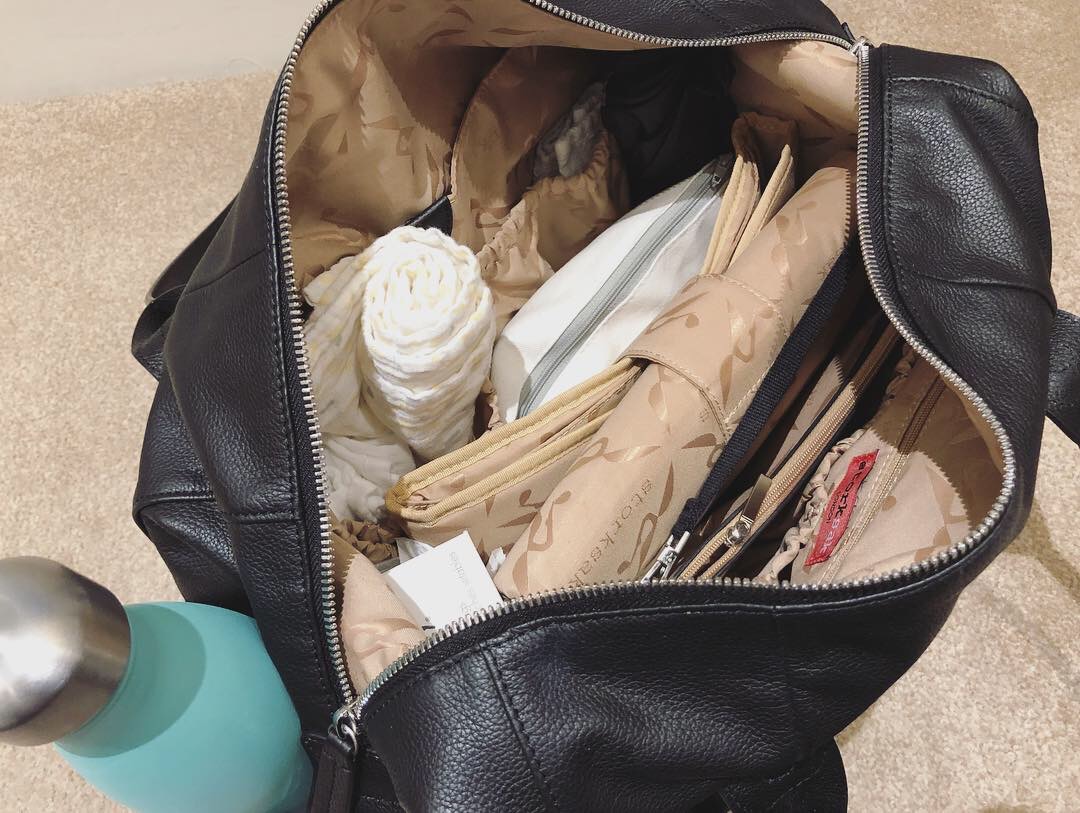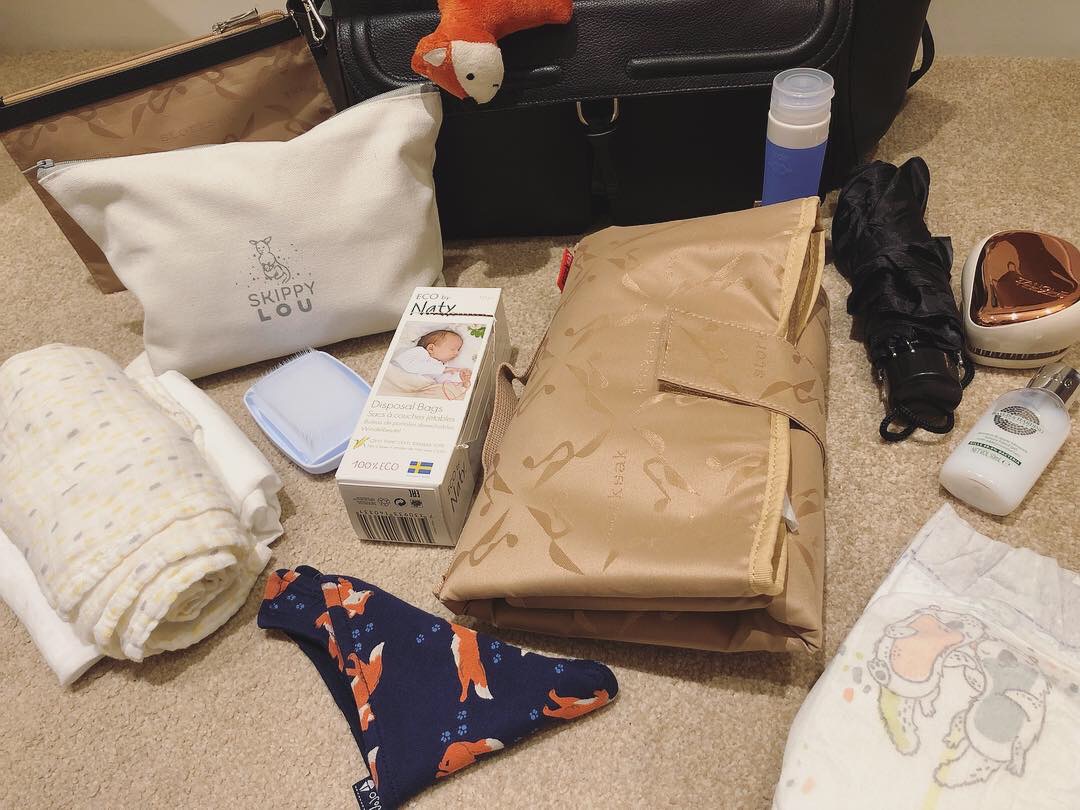 My Changing Bag Essentials
FOR ME: 
Hair Brush
Lip balm & Lipstick
Nipple Cream
Umbrella
Panty Liners (in the zipped bag)
Antibac Gel
Water Bottle
Breast Pads
Not Pictured: Debit Card & I Phone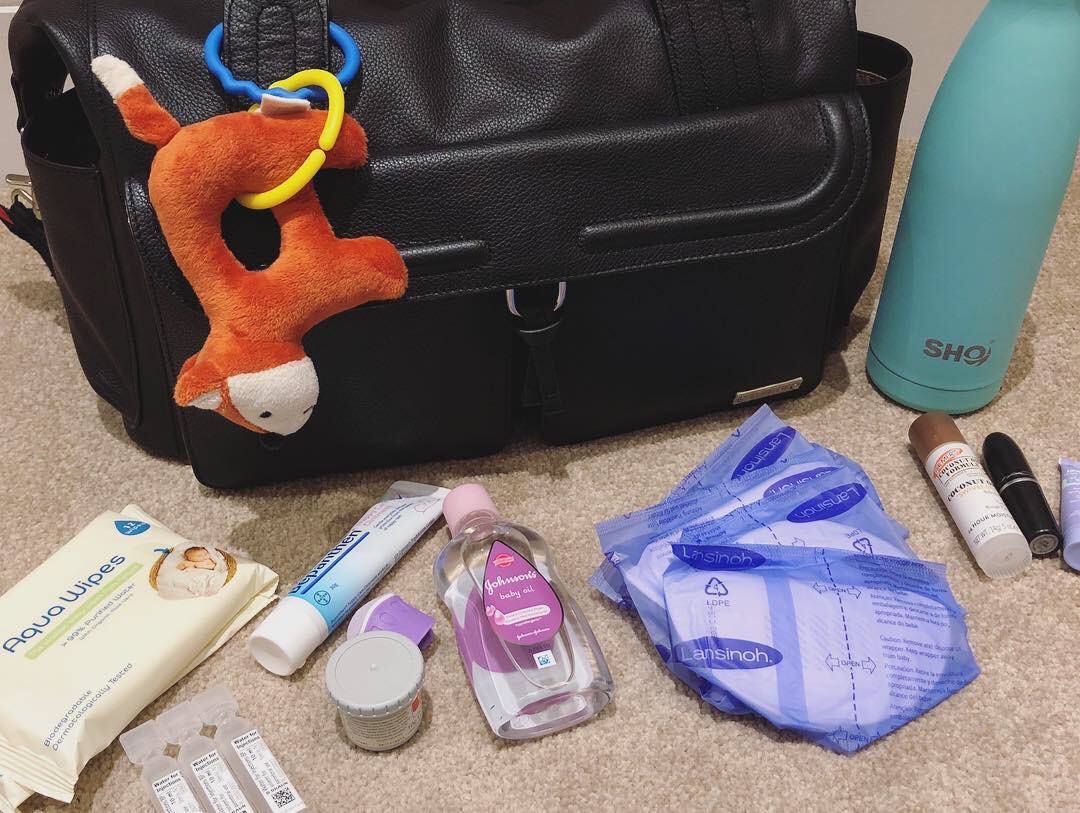 SPARE BAG FOR THE CAR:
As pictured below: Changing mat, muslin, comforter, nappies, cotton pads, water wipes & sterile water (for wiping eyes), nappy sacks, spare change clothes & a sandwich bag for wet or poopy clothes!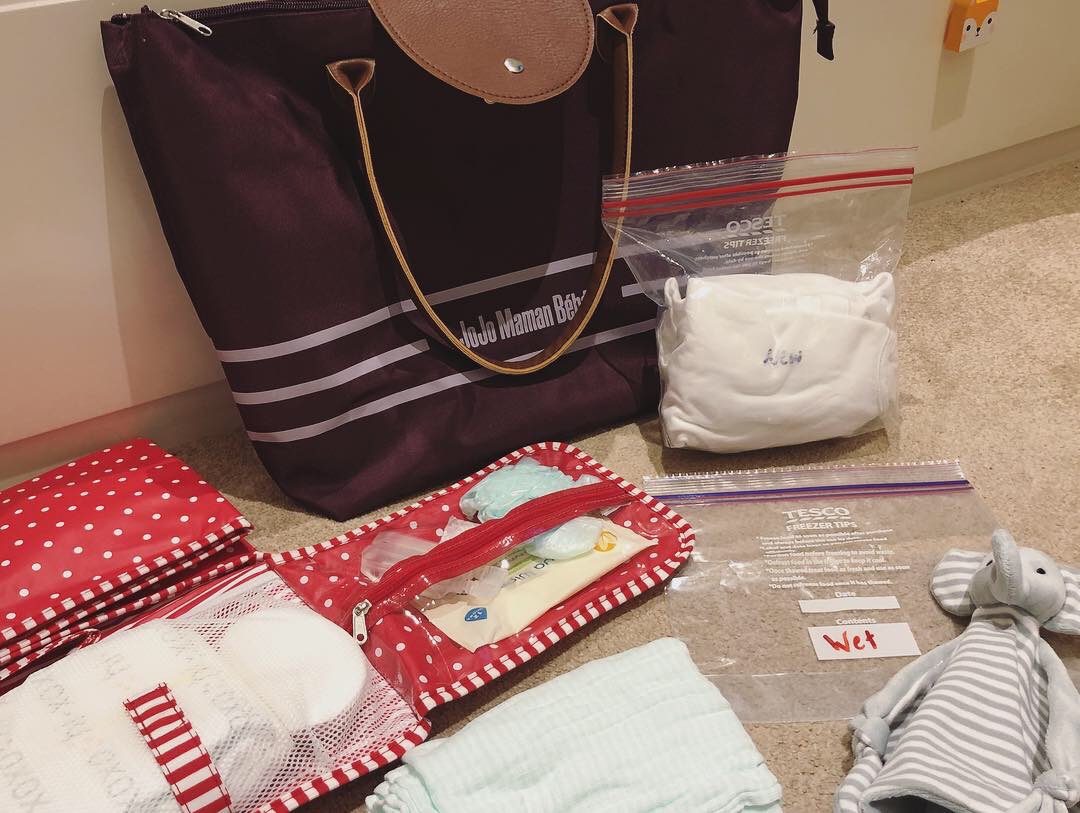 I really hope you find this post useful!
What's in your changing bag?!
My Changing Bag Essentials
*This blog post contains affiliate links. Please read my disclaimer page for more information.