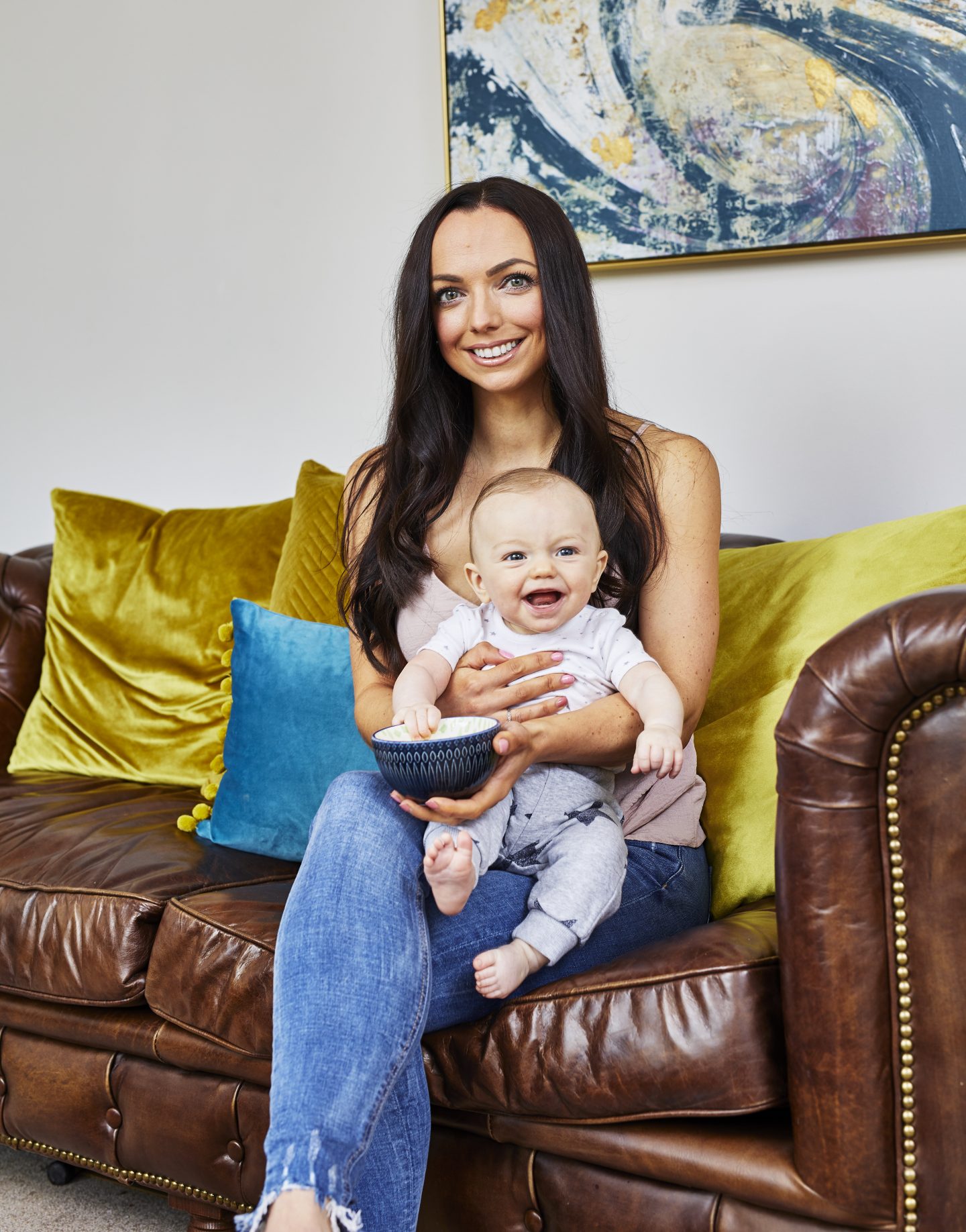 ? After a lovely sit down brunch in a swanky London restaurant, I could have posted just the first image below; me smiling, with a slightly cluttered pram, but nevertheless I think, looking quite composed. Below the image though shows the reality of the morning…
? After a poopy nappy change on the train it started raining and I had no hood on my coat (somehow H kept dry even though I didn't have time to put the pram cover on properly ?), I then had to change H on the floor as I didn't want to miss Anna Mathur's talk (yes it was another poop) & I then had to breastfeed whilst I ate.. ? .. all of this after a teary night of no sleep and feeding whilst I Googled more information on my baby's red & inflamed skin. ?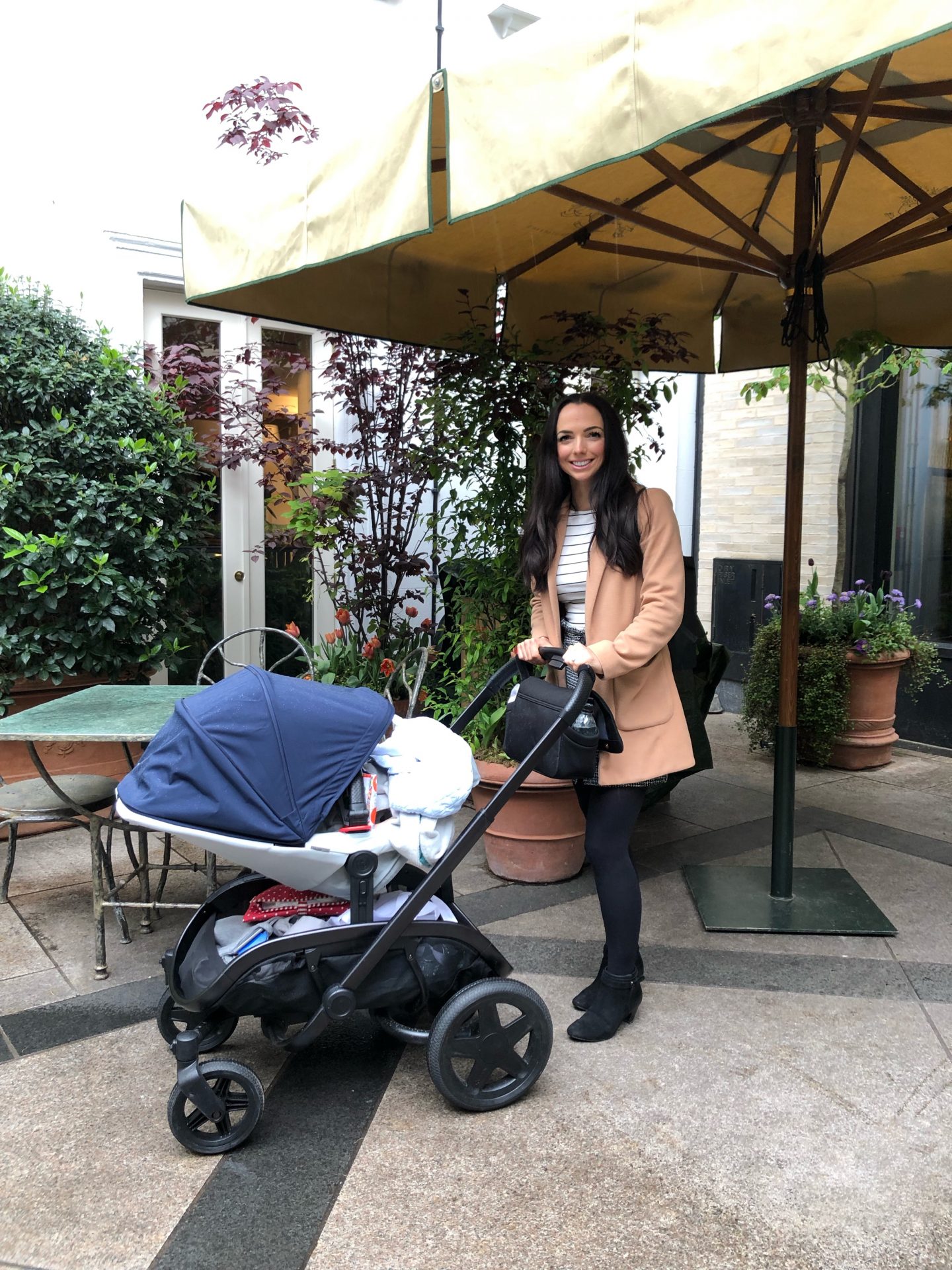 Why am I sharing this? ?? Last month I was invited to hear about the #ThisIsParenthood project which aims to celebrate the realities of parenting and normalise the day to day ups and downs; something that I am HUGELY passionate about (you may have seen a fair few of my mummy 'mishaps' on my IG stories since H was born!).

Becoming a parent (in my opinion) really is a whole new ball game that nothing can fully prepare you for…and although I wouldn't change it for the world, it really is relentless. ?
The guys at WaterWipes started the This is Parenthood project after they conducted research which found that 62% of UK parents feel like they are failing, almost 50% of UK mums don't talk openly about their parenting struggles for fear of being judged, with 42% of British parents feeling that social media adds to the pressure to parent perfectly. ?

So, let's carry on the conversation of honest parenting by sharing what being a mum and dad is really like…I would love to know about YOUR parenting reality and have shared three of mine openly and honestly below…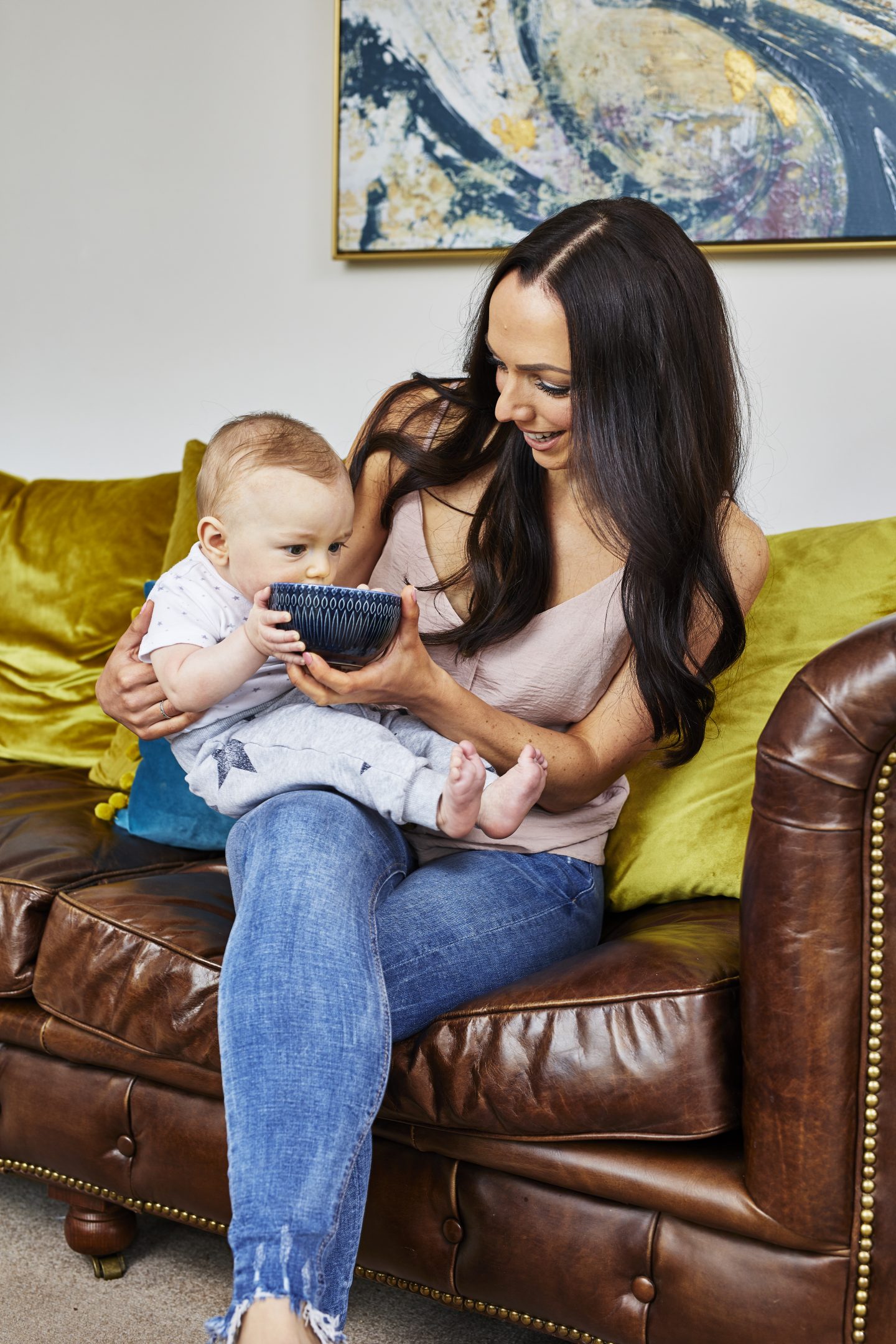 1️⃣ I struggle to nap/get enough sleep which leaves me functioning at 50% (or less…). I plan to be in bed for 9pm to get more sleep but this almost never happens and I suffer the consequences the next day!
2️⃣ I struggle with the (self-imposed) pressure to be the 'perfect' mum to H…striking the 'correct' balance between enough/too much/the right type of sensory stimulation…(note there is no right or wrong when it comes to stimulating your baby.. you just need to be there for them!).
3️⃣ I struggle with mum guilt as I text whilst breastfeeding & send emails whilst H is in his bouncer (my heart just sank as I typed this). I know that I need help with childcare yet I just love being with him and watching him grow, I can't bear to be away from him just yet!
Can you relate at all? ?
Click the image below to read your amazing comments!!
This blog post was written in collaboration with Water Wipes for their This is Parenthood campaign. Please read my disclaimer page for more information.