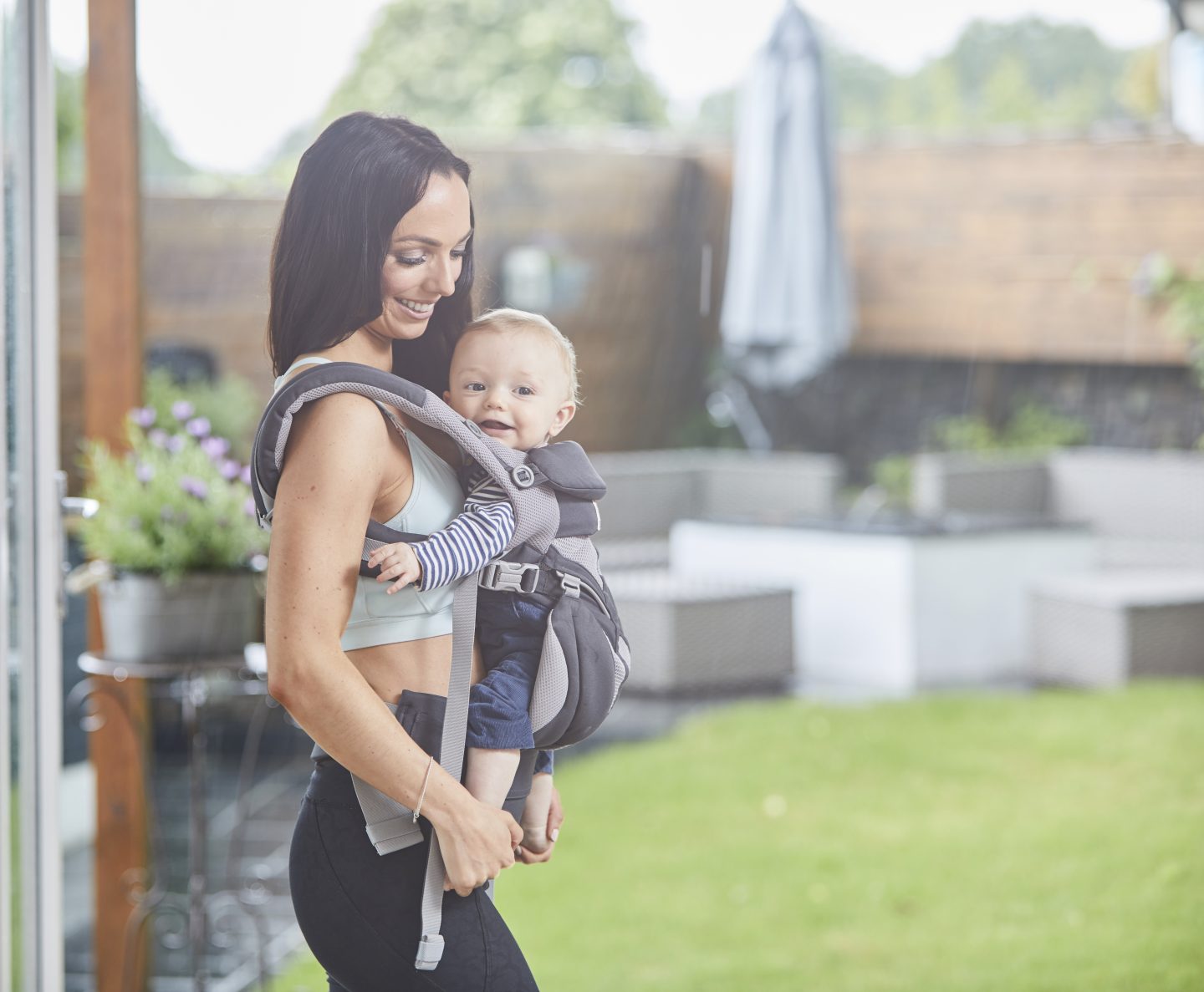 The other week Asda interviewed me about my fitness tips and thoughts on my postpartum body for their Baby Club and here it is!
How did you feel about your body during pregnancy and after your baby was born?
On reflection, I really enjoyed being pregnant. I loved the fact that my body was growing mine and my husband's baby, and although I had achey hips and felt more tired than usual towards the end of trimester 3, I felt so lucky to be making a little human!
I didn't really have any expectations regarding how I would feel or even look after giving birth, but I do remember feeling shocked the first time that I caught sight of myself in the mirror. In addition to a face filled with broken blood vessels (from pushing so hard!), I still looked 6 months pregnant and I hated the feeling of my empty wobbly belly; especially when I laughed! I didn't care too much though as my priority in those early weeks was my baby and not my body. I lived in my comfy maternity leggings and a baggy top and got on with my new role as a mummy, knowing that breastfeeding would help my uterus to shrink back to it's pre-pregnancy size in a few weeks time.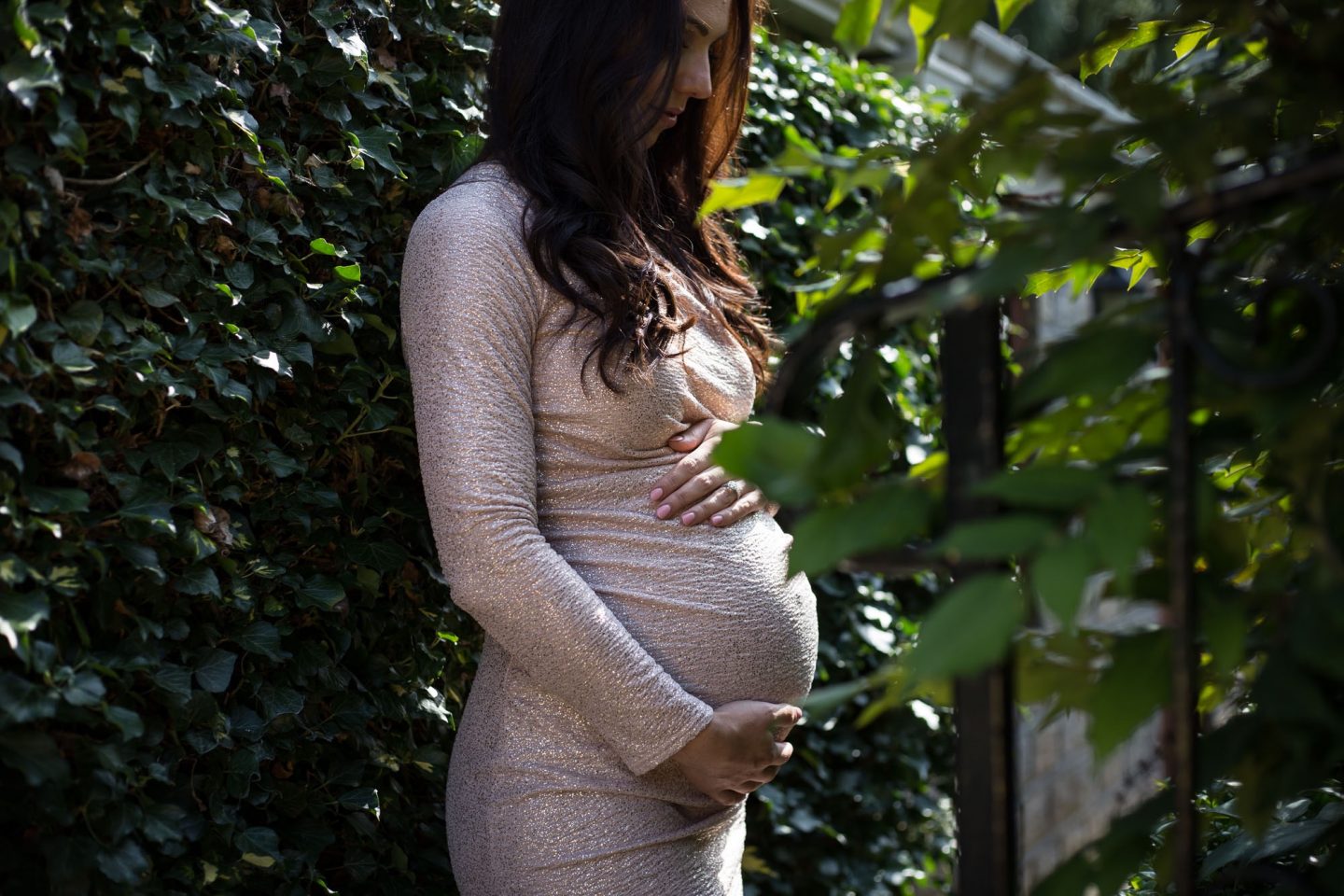 How did your body change following the birth?
Following the birth my stomach felt squishy and my hips were much wider than pre-pregnancy, in fact, my 'large black nickers' fitted snuggly until I was around 6 months postpartum. Unbeknown to me, I also had a 2-3cm split down my abs; this was identified by a women's health physio who I went to see a couple of month's after giving birth. Having an ab split, which is more formally known as diastasic recti, means that I am unable to perform certain exercises such as crunches without my stomach 'doming' (this happens when your organs push up through the split!).
How long did it take your body to recover from birth?
I unfortunately lost a lot of blood whilst giving birth: I lost almost two litres at the time and then the same again exactly a week later. This meant that my iron levels were really low and I was left feeling both tired and weak. I spent 10 days in hospital in total (5 days on two separate occasions) and within that time lost not only blood and fluid but muscle too. I was prescribed a course of iron and folic acid tablets and after starting to take them my energy levels picked up and I felt almost back to normal around 6 weeks postpartum. I was sleep deprived however (isn't everyone with a newborn!), which will have impacted on my  feelings of tiredness and also recovery rate. I remember feeling more like 'me' around 3 to 4 months after giving birth and now at 8/9 months postpartum I feel like I have almost fully recovered, with the exception of my ab split which is still healing.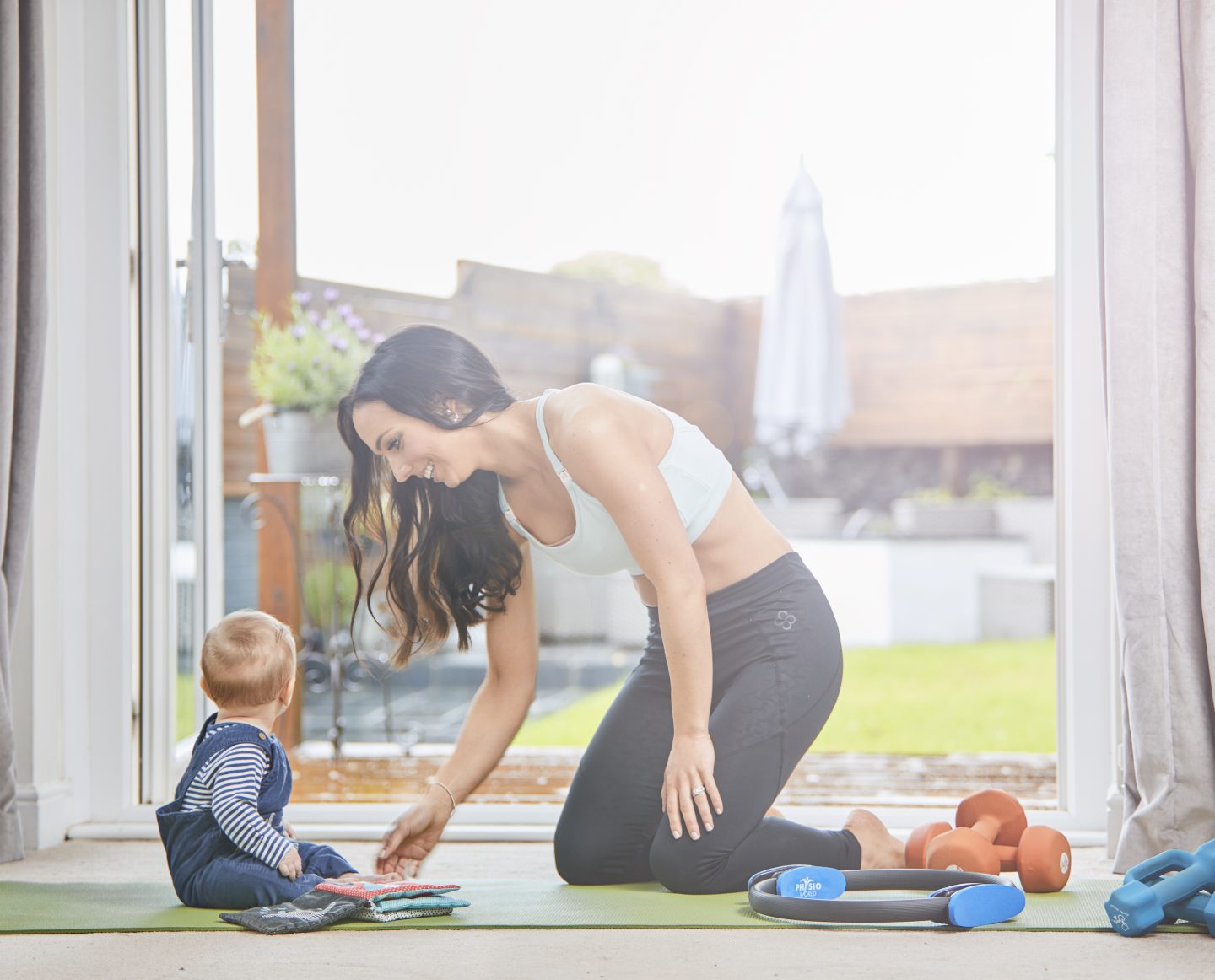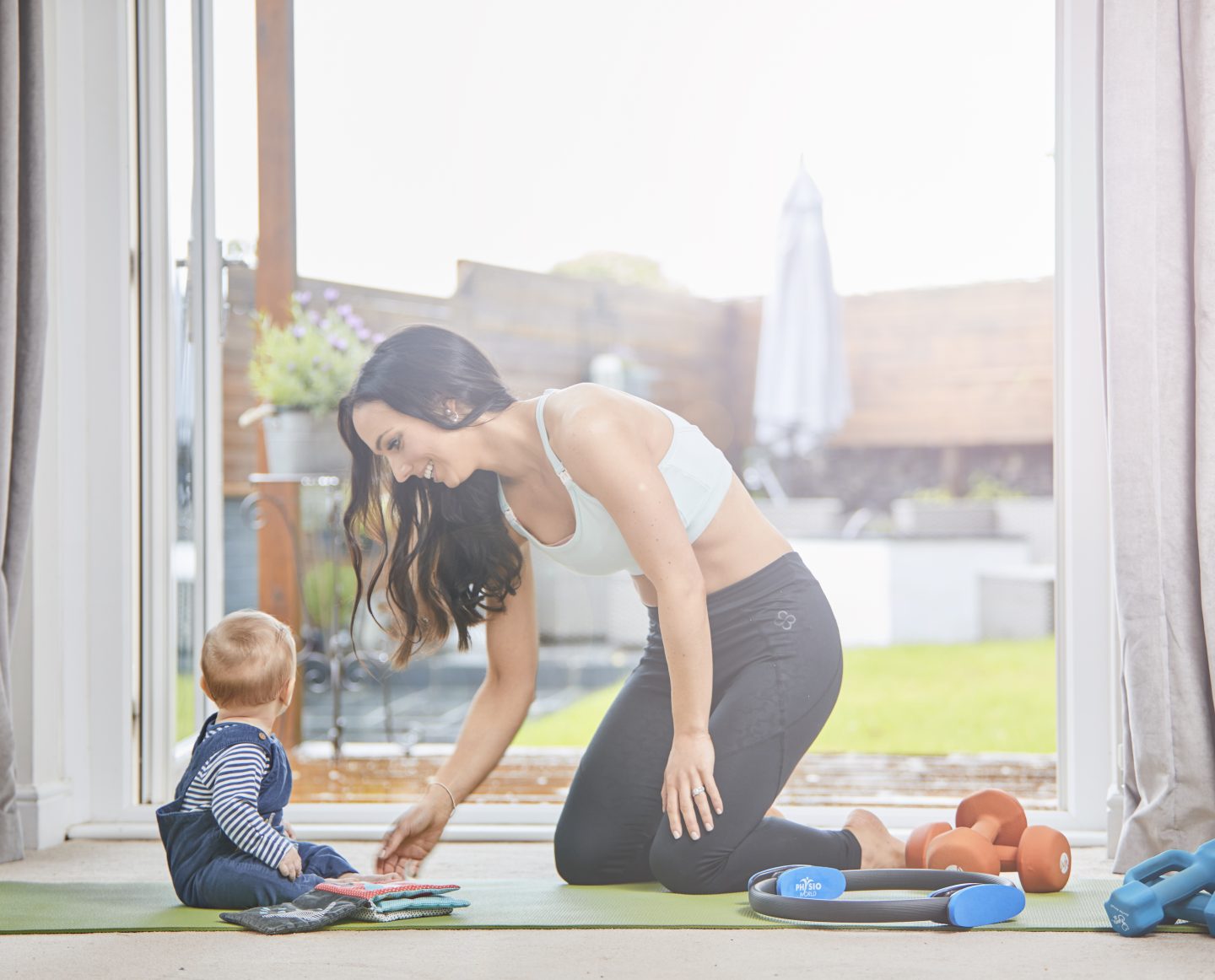 When did you start exercising again & what sort of exercise did you do?
When I got home my 'exercise' was picking up my baby, doing housework such as washing, and taking the occasional short walk to the end of my garden. Three to four weeks after giving birth I went on my first walk with the pram and I haven't looked back; I try to get out of the house every day, even if it's for a quick 15 minute walk around my local park. I do this for not only my mental well-being and physical health, but for my baby's circadian rhythm too. Several weeks after giving birth I also started 'diaphramatic/deep breathing' after speaking to a pilates instructor, in order to help with re-engaging my core muscles.
Regarding more physical exercise, I remember doing a few body weight squats, glute bridges and lunges six and a half weeks post birth, and after going to see a women's health physio privately, I went to my first 'Mummy Fit' class (where mums exercise with their baby's in the middle of the room!) at 10 weeks postpartum, once a week. In addition to this I started following 'postpartum workout' YouTube videos at home; I really love Body Fit by Amy who has such a sensible approach to fitness.
I listened to my body massively during these early weeks; my joints felt far more supple and loose due to the pregnancy hormone relaxin still circulating and I followed the 'adapted' exercises at Mummy Fit; for example I avoided any high impact moves such as star jumps or jumping jacks for several months post birth.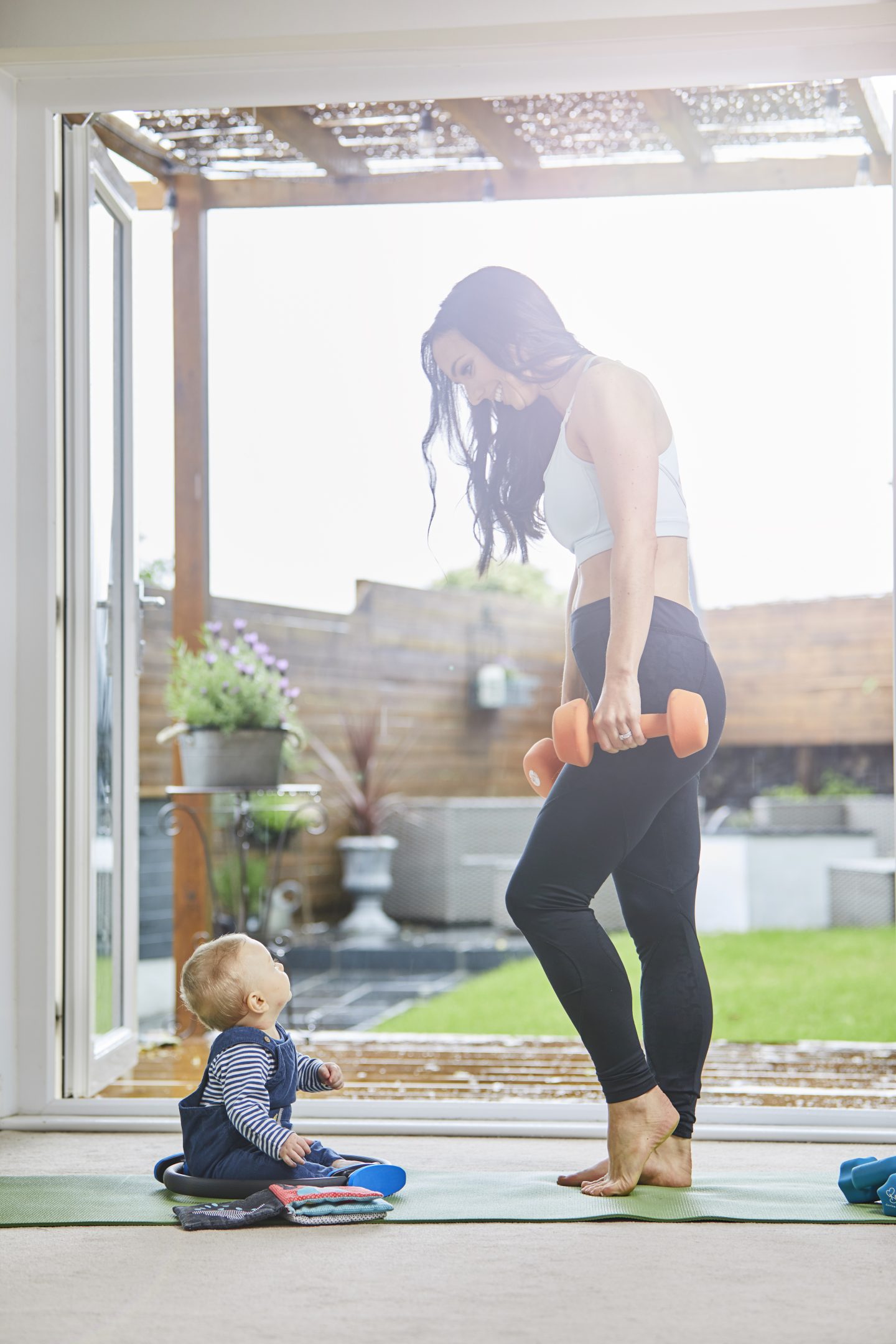 What types of exercise do you do with your baby around?
I'm almond nine months postpartum now, and making time for exercise is really important to me because of how it makes me feel; it's like I've got a little bit of 'me' back. I try to workout three times a week; once at MummyFIT (at my local gym) and twice at home. At home I follow either a 15-20 minute Instagram circuit or YouTube video, or I exercise with my baby in a sling and follow an online Carifit workout. I absolutely love these workouts and have even started picking up my 3Kg weights again which feels like such an achievement!
NB Pre-pregnancy I used to workout from home Monday to Friday for 15-30 minutes each time, which meant that I already had a certain level of fitness. This has made it easier to return to a three times a week workout structure six months postpartum.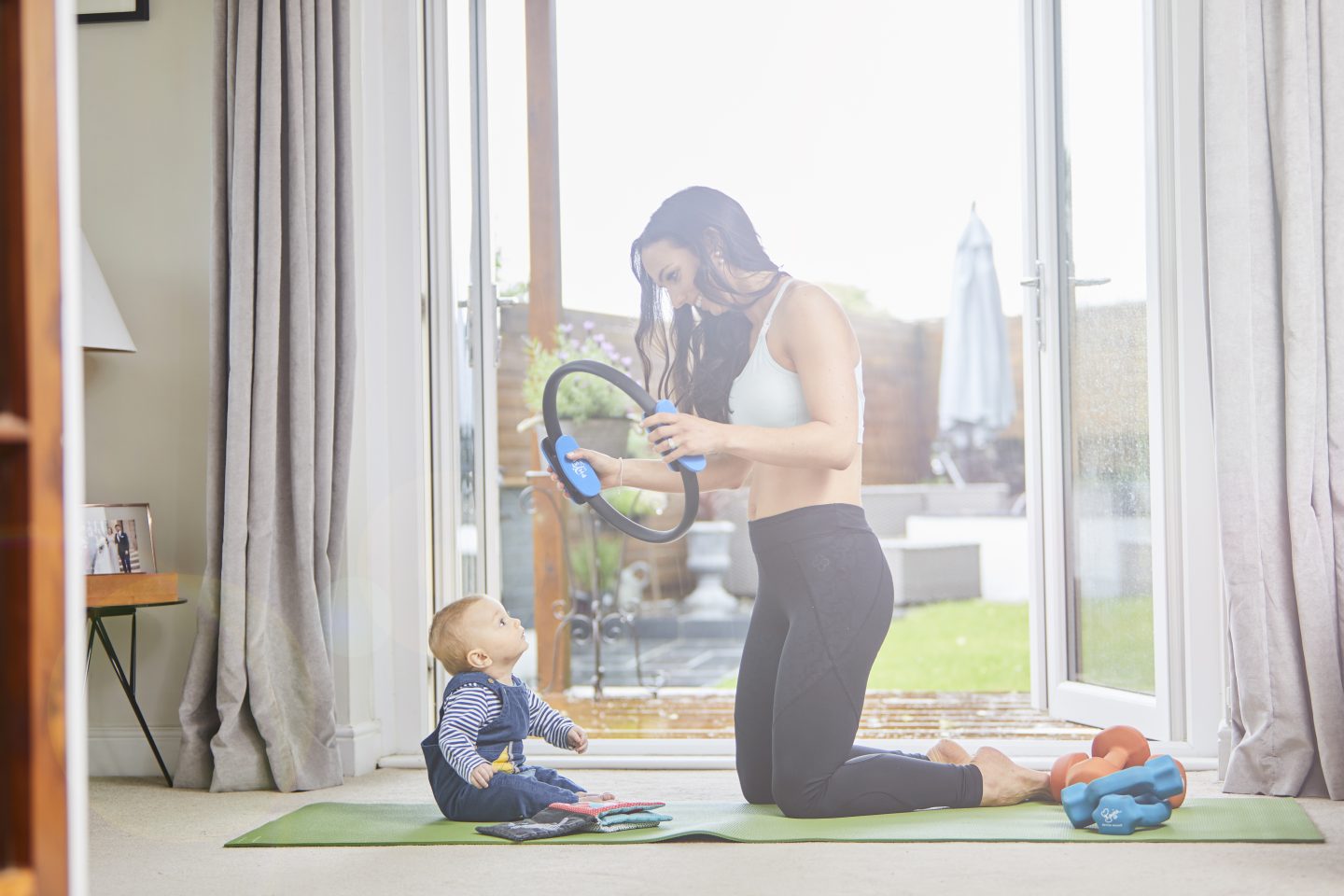 Does your body ever feel like it will be the same again?
I'm not sure if my body will ever be how it was pre-pregnancy but to be honest, I don't want it to be. I'm proud of my body as it is now; I mean, it made and pushed out my baby! I'm also keeping in mind that I would still like another baby in the next couple of years so it will be really interesting to see how my body responds to pregnancy a second time around.
What advice would you give to other mums?
No mum should ever rush back to working out after giving birth and I personally feel that six weeks isn't long enough for a women's body to heal. I would suggest going for short walks with the pram when mum feels able and to go from there; listen to your body and seek the support of a women's health physio either privately or via your GP.
Disclaimer: Current guidelines recommend that following child birth women should avoid physical stress for two weeks (i.e. not carry anything heavier than the baby) and not resume full daily activities for a minimum for six weeks following the birth. It is also advised that those who delivered by Caesarean section should not exercise for twelve weeks after delivery to allow an adequate amount of time for healing. Before exercising after birth, mum should be cleared by a doctor or physio before embarking on an exercise programme.