Hey guys! So last month we went on holiday/vacation to Majorca for 7 nights with our 7-month-old baby and here are my top 10 tips that I learnt and that will hopefully help you too!!
I would love to know if you have any more tips?!
Scroll down for links!
PS Follow me on Instagram for more tips.. I'm @mummynutrition .. we booked our Pollensa villa through Morgan and Morgan Majorca!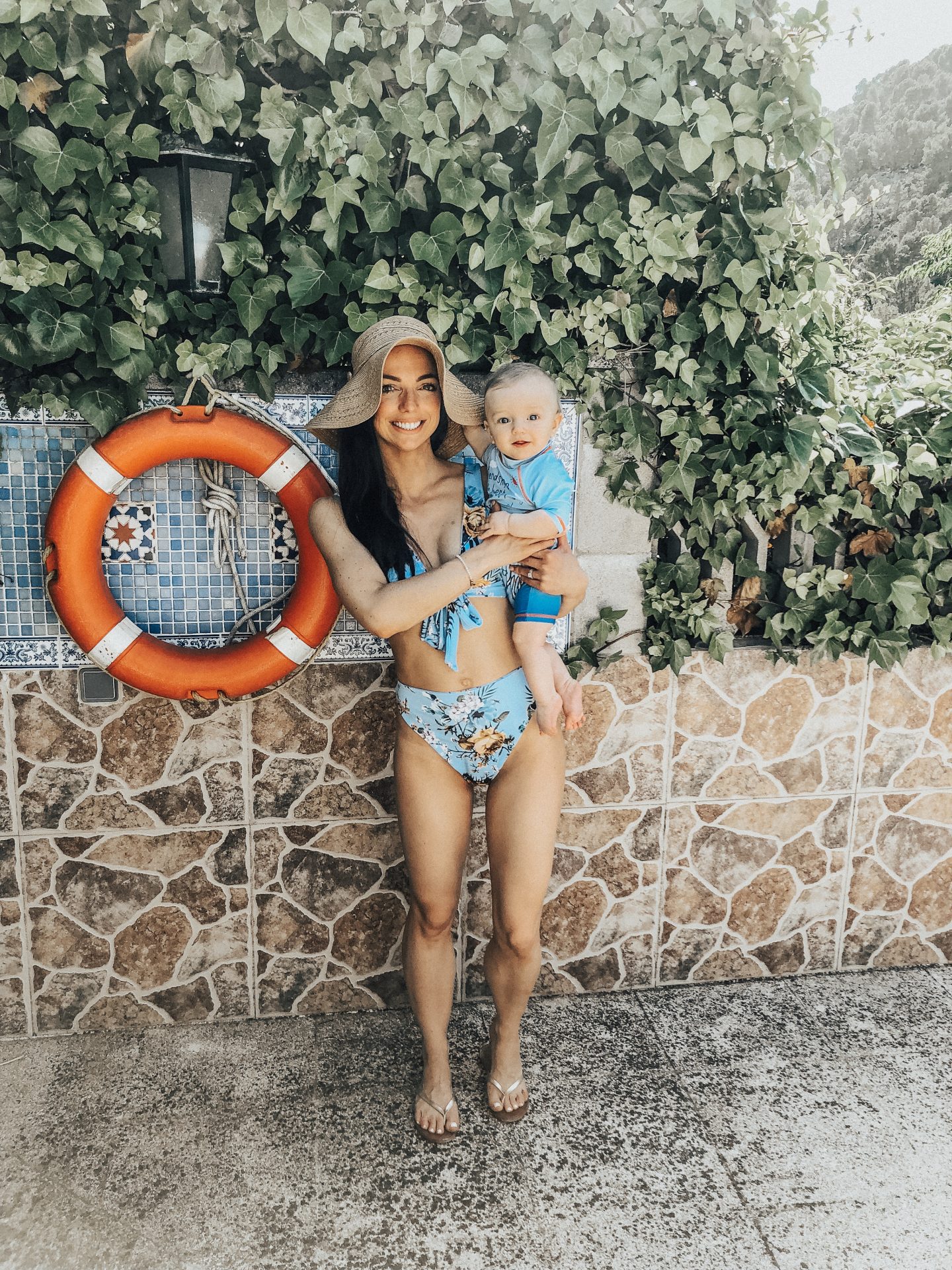 10 Top Holiday Buys for a Baby!
SWIM INFLATABLE – H absolutely loved this swim inflatable which is ideal for letting your baby kick and splash around in the pool safely Please note your baby needs to be supervised at all times in one of these!
PLAYNEST – This inflatable playnest is ideal for travel and was the perfect place for H to play with his toys both inside and outside our villa. He sat in it whilst we were getting ready too! It's suitable for up until your baby starts crawling in my opinion!
SWIM NAPPIES & OUTFITS – We decided to take disposable swim nappies which we actually dried & reused (you can do this if your baby doesn't poop!). I found some fantastic UV protection swim outfits (as shown in the video) which meant H was fully covered on his arms and legs; they came with a matching hat too which had a peak and covered the back of his neck as well!
FIRST AID KIT – We took our first aid kit with us, along with some piriton (prescribed by the GP) and call too just incase.
TRAVEL PRAM – We loved this foldable travel pram which is not only super stylish but fits a Maxi Cosi car seat too.
PRAM SHADE – We took this pram shade to use during the day for naps and at night too; it's fully breathable too.
BABY SUNCREAM – For babies aged under 6 months a mineral based suncream is best; we used this one and really liked it! I use this oil-free suncream on my face all year round!
SLING – We took this breathable sling on holiday with us and it was essential not only in the airport but for when we were walking around the local town exploring (a pram isn't good for steps!)
TOY (MONKEY TEETHER) – We took a small selection of H's toys (including this teether!) for the plane and for the villa too; just to make him feel more settled!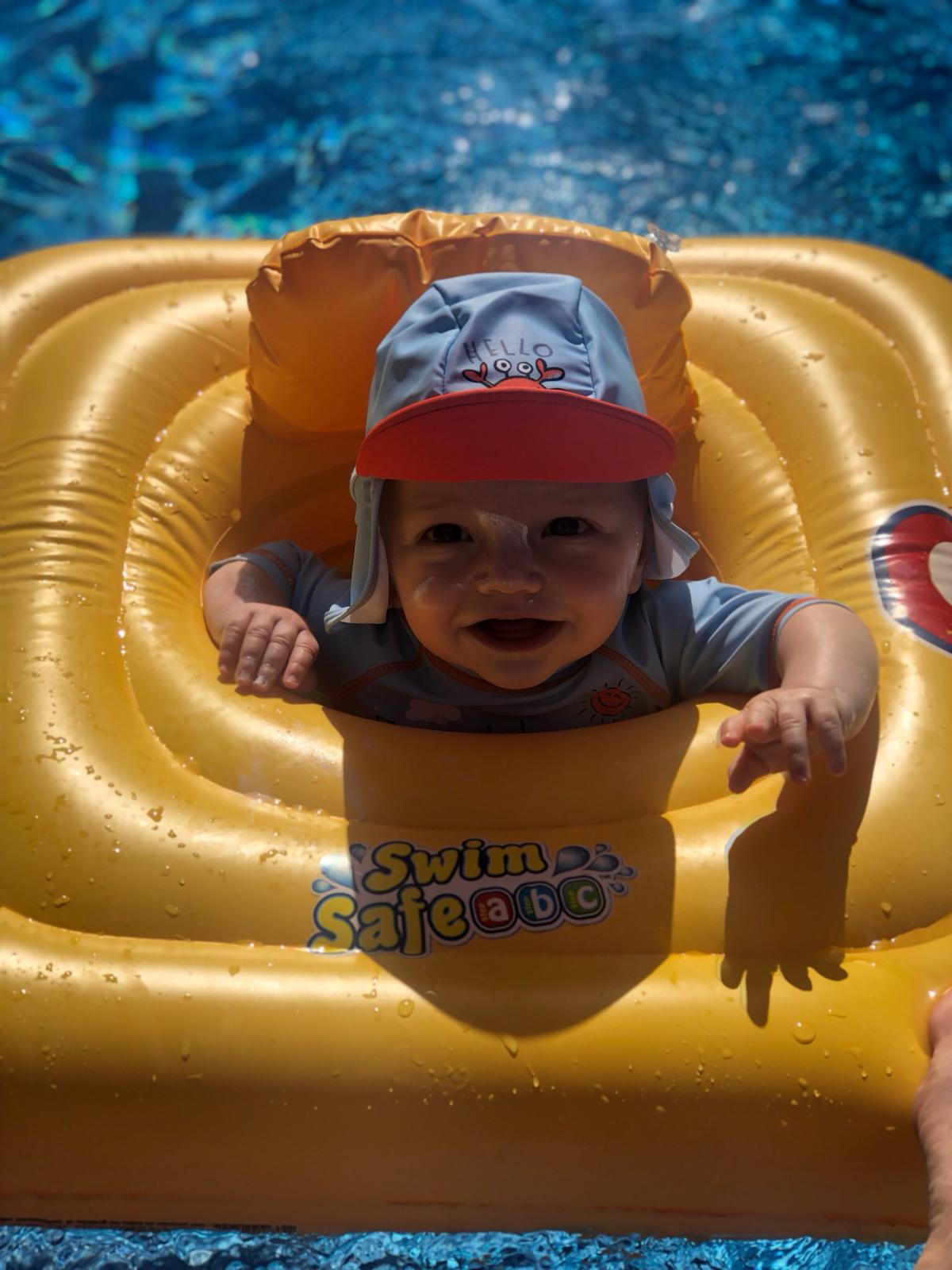 And for even more Holiday content check out my Instagram posts below!
This blog post contains affiliate links - please read my disclaimer page for more information.